Why Top Brands Are Integrating with ReferOn's Affiliate Management System
24 Aug 2023
Thanks for speaking with 5 Star David. Can you tell us a bit about your background in the iGaming industry and current role with ReferOn?
My journey into the affiliate world began when I moved to Malta. Over a little more than 4 years, I found a place in the market by building relationships with clients and learning affiliate products inside and out. After that, I moved to the operator side and got an opportunity to help build an affiliate platform from scratch.
My role since then has straddled many positions: technical affiliate manager, product owner, and business development manager, as well as many others. Now, I am Affiliate Program Tech Team Lead at ReferOn. I oversee most implementations, provide demos, monitor market trends and requirements, as well as manage a small team of other technical coordinators.
Tell us more about ReferOn. What is your advantage in front of the other Affiliate Management Systems?
ReferOn was born from the needs of the market and the current tools available to the teams I work with every day. As businesses grow, their needs are unmet or become more frustrating. ReferOn helps to identify and solve 4 major problems we found in the market: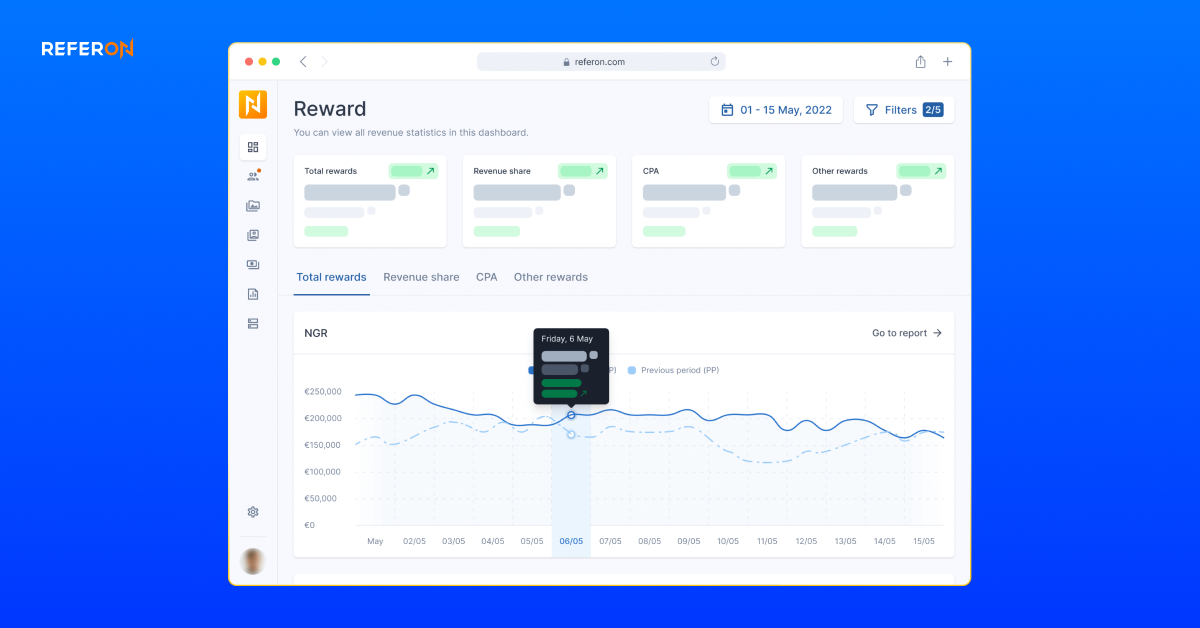 Companies: Affiliates, mainly affiliate networks, tend to create multiple accounts in the system, all with the same name, for various reasons, whether for account managers, market, or brand splits. And yet no affiliate platform on the market can group these together, meaning you must rely on third-party programs to accurately analyze invoices, rewards, etc. ReferOn, on the other hand, has added a company level, allowing both the admin and affiliate user a company-level look and access to help with reporting and invoicing.
Rewarding: Gone are the days of having the clunky workflow of creating reward structures or commission groups, then jumping back to the site, marketing source, or affiliate and applying. ReferOn provides a fluid approach to rewarding, allowing admin users to create a deal there and then, in bulk or individually and even down to individual tracker level if need be, to differentiate between SEO and PPC traffic.
Reporting: In many platforms, getting your data out of the system is a struggle, especially with the ongoing market developments and business growth. With ReferOn, a single report built like a pivot table allows both admin and affiliate users complete flexibility on any metrics split by any time frame with a whole host of features. Any structure then created can then also be an API and a saved template for ease of use later.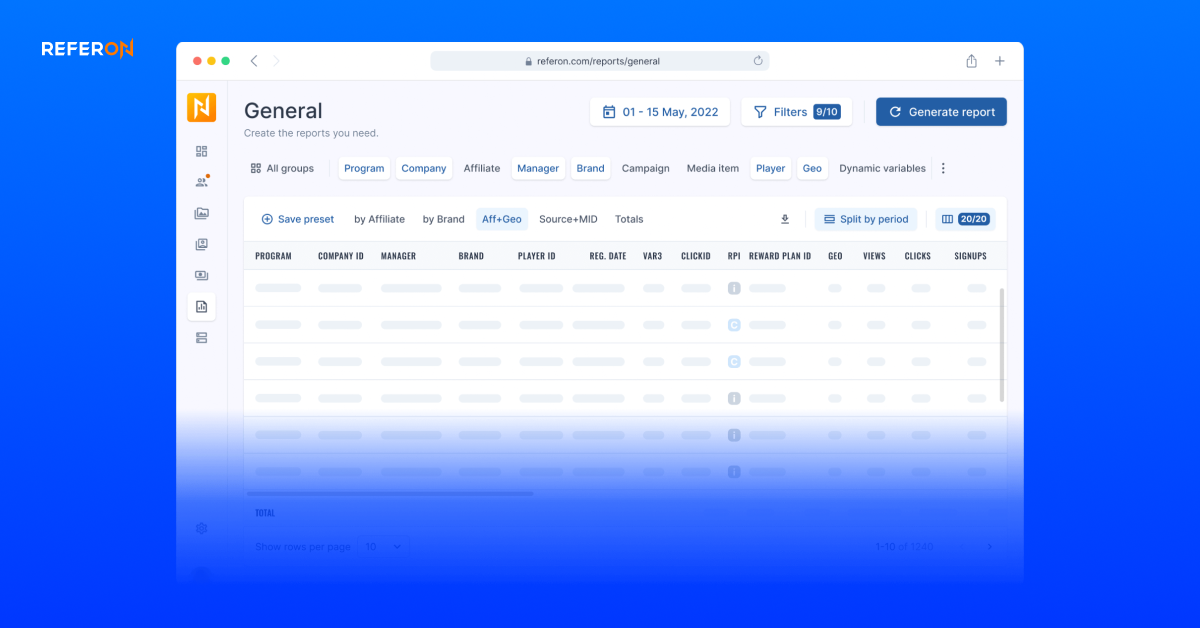 Tracking: Understanding how a tracker works and the IDs connected to it should not be a black box. With ReferOn, the trackers are very easy to understand – AffiliateID_MediaitemID, allowing a user to instantly check this in the system, view the statistics, reward plan, etc, in one go. Moreover, links can be extracted in bulk and created much quicker than other platforms.
What do you think the industry will look like three years from now?
Given the rise of pixels, postbacks, and dynamic variables in the last 3 years and more, the next 3 years will undoubtedly push these boundaries even further; more variables being captured in tracking, more real-time updates, and running both of these through API reports will be the forefront of queries in the future. Moreover, I would not be surprised to see the introduction of AI within affiliate products, given the rise in its usage just in a few years, to monitor benchmarking, profitability, churn rates, etc, instantly.
What is important for a beneficial cooperation between an Affiliate and Operator?
Transparency is key. This applies to all areas of the business – rewards, player data, and clicks. This can also apply to mistakes; everyone is human in this business, so being clear on invoice delay or a reward plan setup problem can occur, and being honest will take you further (within reason).

RECOMMENDED