ASA Publishes Ruling on Unibet Complaint
16 Jan 2017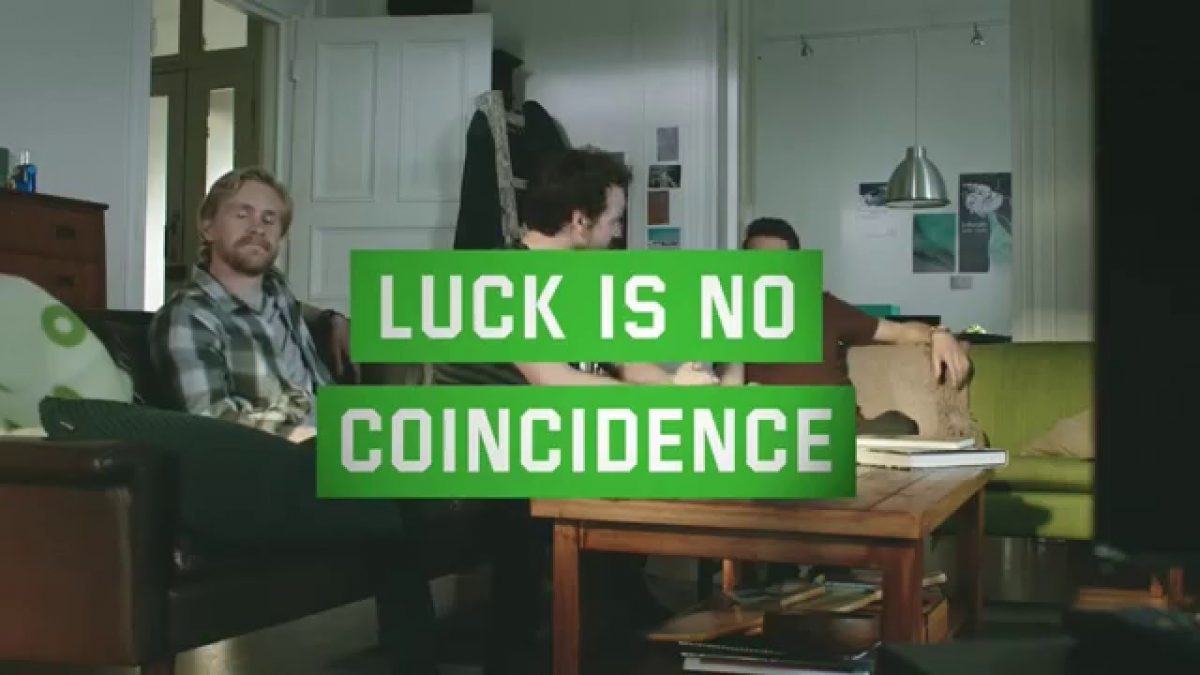 ASA Ruling on Platinum Gaming Ltd t/a Unibet.
A paid-for Facebook post, seen on 22 June 2016, and three TV ads, broadcast from September 2016, for Unibet. Each ad featured three men discussing the potential outcomes of sporting events and how various factors might influence the results:
The paid-for Facebook post featured a video in which the men were watching a football game. One of the men confidently predicted that Germany would win a penalty shoot-out and picked up his phone as if he was about to bet on his predicted outcome. His friends countered that prediction with factors they thought could influence the outcome, such as statistics about penalty shootouts and goal celebrations. The information presented by his friends persuaded the first man to bet differently. The video ended with the text "LUCK IS NO COINCIDENCE".
The complainant, who felt the strapline "LUCK IS NO COINCIDENCE" implied that it was possible to predict the outcome of sporting events and therefore that gambling did not involve an element of chance, challenged whether ad was misleading.
The ASA challenged whether the strapline "LUCK IS NO COINCIDENCE" implied that gambling outcomes could be predicted.
The response from Platinum Gaming Ltd, trading as Unibet, said that the 'Luck Is No Coincidence' campaign referred to their Sportsbook products, and the campaign was based on their brand value of 'expertise'. They said the right preparation, research, and knowledge in sports could lead consumers to better informed betting which was mainly based on skill. Their philosophy, which was reflected in the ads, was that with the right preparation it was possible to influence luck, and therefore luck was not a coincidence.
They said the key to informed sports betting was information. The odds they offered to customers were based on the knowledge they had about the event in question, and so customers who had more information and better knowledge were able to assess Unibet's odds against their own estimation of the probable outcome. An astute gambler could find opportunities where the bookie had misjudged the odds or where the collective guesswork of the gambling public was mistaken. They added that knowledge of the true value of a bet was not distributed evenly.
Unibet said they shared tips from expert tipsters with their customers and that by tracking their tipsters performance, they could prove that by following their advice consumers could improve their way of betting.
Unibet felt the ads were not misleading. They did not believe that an average consumer would have acted differently after seeing them. They stressed that the strapline and the ads did not imply that gambling outcomes could be predicted, but rather that players could shift the odds in their favour if they learned how to use the information Unibet gave them.
Clearcast, responding in relation to the TV ads, endorsed Unibet's response. They said they worked closely with the advertising agency throughout the clearance process, including meeting with them before scripts had been written. The agency explained that Unibet used 'insights' in their service so that customers were provided with more information and were therefore better informed when placing a bet. Clearcast believed those insights were no different from individuals studying horse racing form guides when deciding on which horse to bet. For that reason, Clearcast did not think that the ads were misleading or socially irresponsible.
Facebook, who were asked to respond on the issue of whether the advert was irresponsible only, said the advert was not in violation of their Advertising Policies.
All issues were investigated by the ASA, and none were upheld.
RECOMMENDED