Founder of Coin.mx Pleads Guilty in Case Linked to Cyber Attack
16 Jan 2017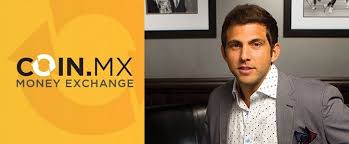 A man from Florida pleaded guilty for conspiring charges of operating an unlawful bitcoin exchange.
33-year old Anthony Murgio entered his appeal in the Manhattan federal court to 3 counts, which includes conspiracy of operating an unlicensed business of money transmitting as well as conspiracy of committing bank fraud, just a month prior to facing his trial.
The graduate of Palm Beach Gardens High School may face years of imprisonment, when he will be sentenced in the month of June. The guidelines of Federal sentencing suggested his imprisonment between 10 to 13 yrs.; however judge has the discretion to announce a lesser sentence.
As per a statement of Brian Klein, Anthony Murgio's attorney, Anthony pleaded guilty for accepting full responsibility of his conduct. Brian Klein further said that "today, he was able to start the process of putting what happened behind him. In connection with his sentencing, we look forward to letting the judge know the many positive things about Anthony."
Prosecutors said that Murgio operated the Coin.mx website, and millions of dollars got exchanged into bitcoin, with no license including for ransomware victims, the computer virus seeking payment, frequently in virtual currency for unlocking the restricted data.
Prosecutors claimed that Coin.mx was operated by many fronts during 2013 to 2015, including one known as "Collectables Club", for tricking financial institutions to believe that it was members-only group who are interested in the collectables, such as stamps.
As per the prosecutors, Gery Shalon, Israeli citizen, owns Coin.mix. Gery says that he along with Maryland-born Joshua Samuel Aaron orchestrated the cyber attacks on organizations. Reuters.com posted on January 9th, 2017, stating that attack on the JPMorgan result in information stealing of over 100 Million citizens.
Five more individuals were charged in relation with the Coin.mix, including father of Murgio who started a company of money-exchange, which as per federal prosecutors laundered cash for the Internet criminals comprising online drug dealers, as well as facilitated schemes of online extortion. 2 individuals connected with it are to face the trial on 6th February. The case is U.S. v. Murgio et al, U.S. District Court, Southern District of New York.
RECOMMENDED