Degree 53 rolls out world's first on-demand virtual golf game in partnership with Inspired Gaming
26 Jan 2017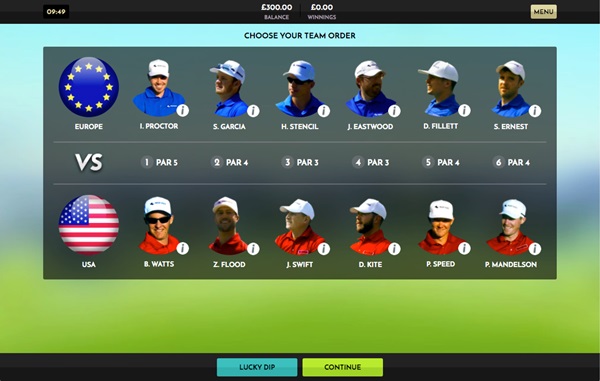 Manchester-based digital agency Degree 53 has developed the world's first on-demand virtual golf game, Rush Golf Live, in conjunction with leading gambling software supplier Inspired Gaming. The two gaming companies partnered together to deliver an interactive and exciting product that many gamblers would enjoy.
Rush Golf Live, launched on Betfred's virtual sports platform, is a must for any golfing enthusiast. It sees six of Europe's elite take on the best players from across the pond in a Ryder Cup style affair. The user is central to the action and is able to select which golfers come up against each other and on which holes. Rush Golf Live is available across multiple platforms, including web, mobile and tablet.
Degree 53's experts provided design and user experience (UX) for the game, front-end development and bespoke game logic to integrate into Inspired's remote gaming system. The team also took the game through a rigorous testing process to ensure successful certification and adherence to the online gambling regulations.
Inspired Gaming provided all of the original video content for the game. The team also developed the hosting platform which houses Rush Golf and the random number generator, as well as handling betting transactions. The game engine provides a true multi-channel experience and allows easy integration with existing platforms.
MD of Degree 53, Andrew Daniels, comments: "It's great to have developed a product that is truly the first of its kind in the online gambling sector. Rush Golf Live is really innovative in that it's a combination of real life footage and CGI. We believe this makes it one of the best virtual products currently on the market."
He adds: "We have a passion for creating online gambling solutions that offer an exciting, enjoyable and intuitive user experience. Working with Inspired Gaming is another example of how we can work with other companies in the sector to combine our expertise and integrate different elements to create a product that not only meets, but often exceeds the client's vision."
RECOMMENDED