GIG appoints Aaron Xuereb as Chief Data Officer
26 Jan 2017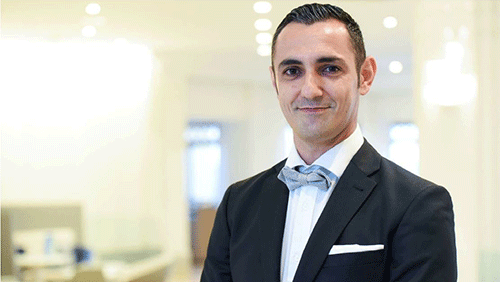 GiG  is pleased to announce its recent hire of Aaron Xuereb, who has joined the iGC team as Chief Data Officer in Malta. Aaron is tasked with the long term development and optimization of iGC's data infrastructure with a focus on providing the best user experience for all of our partners.
Prior to working for iGC Aaron graduated with a BSc in Business and Computing in the year 2000 and started working as a Software Developer for a German software house, Page One AG. This was Aaron's first introduction to iGaming where he helped develop an entire front-end for a German bookmaker who wanted to move their business online.
After two years Aaron moved to Methode Electronics where he began as a Developer, working his way up to Head of Information Systems. During his 8 years at Methode, Aaron gained substantial knowledge in Data Warehousing/ Business Intelligence fields.
In 2011, Aaron joined Nordic Gaming Group (NGG). This is where he assisted in developing a cutting edge Data-warehouse with real time data capabilities. NGG was ultimately acquired by Betsson and in 2013 Aaron moved into a Head of Business Intelligence role where he was accountable for defining and executing the BI strategy for the Betsson Group. With lots of hard work and dedication Aaron guided his Business Intelligence team from strength to strength, right up to the time he decided to embrace a new challenge with iGC.
iGC's vision is to build a high performance data team, working in synergy with all central functions and partners to provide valuable and reliable reporting data in real time.
The newly appointed Chief Data Officer has been handed a mandate to define both the short and long term strategies for execution of this vision, and achieving the ultimate goal of making the iGaming industry lean. Aaron has a vision of a Data Platform capable of delivering the right data, at the right time, in the right format with perfect quality.
"We know what operators need to successfully run their businesses. Unfortunately, many businesses limit themselves by focusing too much on Descriptive Analytics, that istraditional revenue and customer activity reports that answer the question; what happened?" Says Aaron.
Aaron is keen to realize his ambition to design and build this data platform, providing a flexible, multi-faceted analytical ecosystem optimized for efficient ingestion and analysis of large and diverse data sets.
"The power of data is most evident when you are able to forecast the future (Predictive Analysis) or even better being able to change it in a positive way (Perspective Analytics). This is what we are aiming for" he adds  " "It only took a couple of meetings with Robin (Group CEO), Ben (MD for iGC) and Mike (Group CTO) before I was convinced that iGC was where I wanted to work next." He smiles and adds "I am really impressed with the talent, passion and dedication of the people working here and how fast this company has grown in such a short time" When asked about what his favourite quote he answered: "War is ninety percent information". Later explaining that a famous French general didn't even live the information age, yet attributed most of his military success to having the right information at hand. When you're battling for a competitive advantage in business, data analytics can be equally important to your success.
RECOMMENDED