Jackpotjoy plc and Intertain Complete Stock Market Listing
26 Jan 2017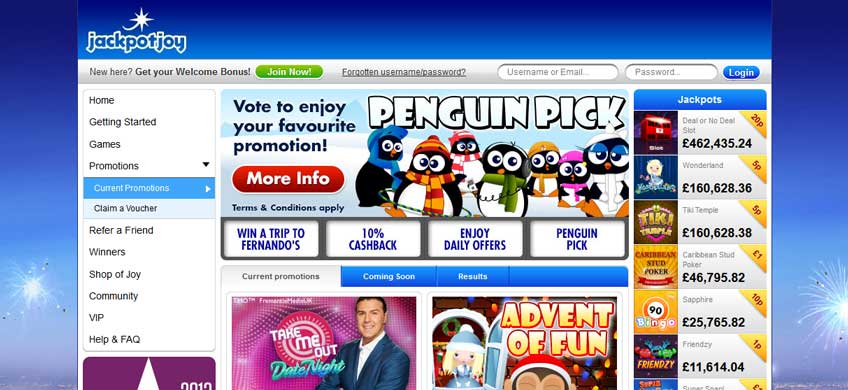 Jackpotjoy plc the largest online bingo-led operator in the world, and The Intertain Group Limited today jointly announced that 73,718,943 ordinary shares of Jackpotjoy plc have been admitted to the standard listing segment of the Official List of the UK's Financial Conduct Authority and to trading on the Main Market for listed securities of the London Stock Exchange plc.
The Jackpotjoy plc ordinary shares commenced trading at 8:00 a.m. (London time) under the ticker symbol "JPJ".
Jackpotjoy plc and Intertain also announced the completion of Intertain's previously-announced plan of arrangement. Intertain is now an indirect subsidiary of Jackpotjoy plc and the exchangeable shares issued by Intertain pursuant to the plan of arrangement are now listed on the Toronto Stock Exchange (the "TSX") and will commence trading today under the ticker symbol "ITX".
Andrew McIver, Jackpotjoy plc's Chief Executive Officer, said "We are delighted to have completed these truly transformational transactions. The London listing will provide us with access to a large, liquid and international market that is home to a number of our global gaming industry peers and a majority of our online gaming peers. This exposure to a broader market with extensive sector knowledge and familiarity is expected to contribute over time to a fuller and more appropriate valuation of our business.
The listing of exchangeable shares on the TSX is also a  significant benefit to a large group of our existing Canadian shareholders and is expected to facilitate a shareholder-friendly migration to London of all trading in our shares."
Mr. McIver continued, "We believe that these transactions, together with the other aspects of the UK strategic initiatives implemented over the previous six months – including our recent debt refinancing, the amended arrangements with the Gamesys group announced in September 2016 and the introduction of strong new leadership for the company, including the appointment of Neil Goulden as Chair of the Board and me as Chief Executive Officer, along with the appointment of three other new non-executive directors to the Jackpotjoy plc board – will significantly enhance Jackpotjoy plc's ability to build on the group's existing core of strong assets, whether by organic growth, expansion into new geographic markets or otherwise, for the long-term benefit of our company, our shareholders and our other stakeholders. I am excited about this next chapter in our company's development and I look forward to updating you on our progress."
RECOMMENDED