MyPalaCasino.Com adds virtual sports games to social casino
27 Jan 2017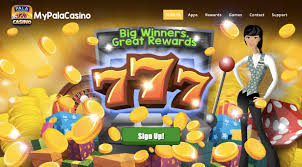 Pala Casino, has today announced it has added five new virtual sports games, Horse Racing, Dog Racing, Trotting, Velodrome and Speedway to its Pala Casino web site and Facebook. Pala Casino is one of the first social gaming sites to offer virtual sports games for play in the U.S. Officials also announced that the new games soon will be coming to iOS and Android mobile apps.
MyPalaCasino.Com, which went LIVE in early November 2016, also features a wide variety of slot games, Blackjack, roulette, video poker, craps and Texas Hold'em poker as well as slot and poker tournaments and collectable puzzle games. Officials also said that virtual tennis and soccer sports games also will be added to the social casino in the near future.
The social gaming software and systems are provided by Pala Interactive LLC, an on line social and real money gaming software developer. Pala Interactive LLC was founded in 2013 in anticipation of the growing online social and real money gaming opportunities in the United States.
Like the original casino games, the new virtual sports games on Pala Casino are integrated with the casino's Pala Privileges program so players can earn rewards to further enhance their online gaming experience.
The virtual sports games offer multiple bets and guests select their favorite horse, dog or athlete and make wagers based on current odds and their performance history. The games embed real-life, high-resolution footage and motion-captured data that provide an ultra-realistic sports experience.
RECOMMENDED