Sportech announce the appointment of Andrew Gaughan
30 Jan 2017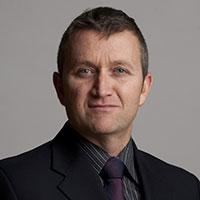 Sportech Plc has announced the appointment of Andrew Gaughan, President, Sportech Racing / Digital, to its Board as an Executive Director with immediate effect.
Andrew, aged 51, joined Sportech in 2010 following the Company's acquisition of the Scientific Games Racing business, and has served as President, Sportech Racing / Digital for the last four years. Andrew has extensive experience in the gaming, technology and horseracing sectors, having previously held senior positions at Scientific Games Corporation, Magna Entertainment Corporation and Woodbine Entertainment Group.
Andrew is also a qualified lawyer, and is based in Toronto, Canada. His appointment has been made to reflect the importance that the Board places on developing its North American based business.
Roger Withers, Chairman of Sportech, said:"I am delighted to welcomeAndrewto the Board. He is a highly valued member of our executive team, and we look forward to him continuing to accelerate the development of our North American based business."
The Company is conducting a process in relation to the appointment of further independent Non-executive Directors to the Board. A further announcement in this regard will be made as soon as is practicable.
RECOMMENDED