ACTIVEWIN LANDS A FOXY DEAL
06 Feb 2017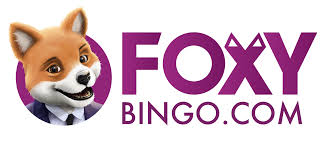 Digital marketing company ActiveWin Media has signed a deal with the leading online gaming brand Foxy, operated by GVC Holdings PLC, to develop and execute a strategy to grow the brand in the UK market. ActiveWin will provide enhanced digital marketing services for the Foxy Bingo and Foxy Casino gaming sites to boost revenues, using the ActiveWins network of over 30,000 affiliate partners.
Since launching in 2005, Foxy has become a leader in the industry, and the fox mascot has become a familiar site on television and in print adverts having featured prominently in marketing activity for many years.Adele Lawton, Group Head of Bingo at GVC, said "As online bingo and gaming continues to grow in popularity, we need to ensure players are getting an enjoyable experience. By supplementing our acquisition efforts with a new affiliate program, we can focus internal resources on customer engagement. ActiveWins will provide us with that flexibility."
Since launching in 2013 with a team of three, ActiveWin has grown to over 100 employees and manages digital marketing activity for top global gaming brands like Betfred and the Tote. ActiveWin Managing Director Warren Jacobs is excited about adding another big name to the ActiveWins affiliate program and considers Foxy Bingo an 'innovative and exciting' business.
"This deal reinforces our ability to successfully manage and grow mega-brands through digital marketing. I am humbled and excited to be given this opportunity to associate my name with the likes of Foxy. The ActiveWins team is looking forward to partnering with Foxy to build on its impressive success" said Jacobs.
"Foxy is one of the most recognisable brands in the UK. They have managed to stand out in a crowded marketplace with clever branding and a great product. As an extension of the Foxy marketing division, we will be working closely together to grow the player base and maximise revenues for both investors and affiliates" added Natalie Merrison, Affiliate Director at ActiveWins.
Lawton explained, "We understand the importance of a strong online presence, and are joining the ActiveWins affiliate program based on their track record as digital acquisition experts in gaming."
RECOMMENDED