ECommPay wins Payment Solutions Provider Company of the Year at International Gaming Awards 2017
08 Feb 2017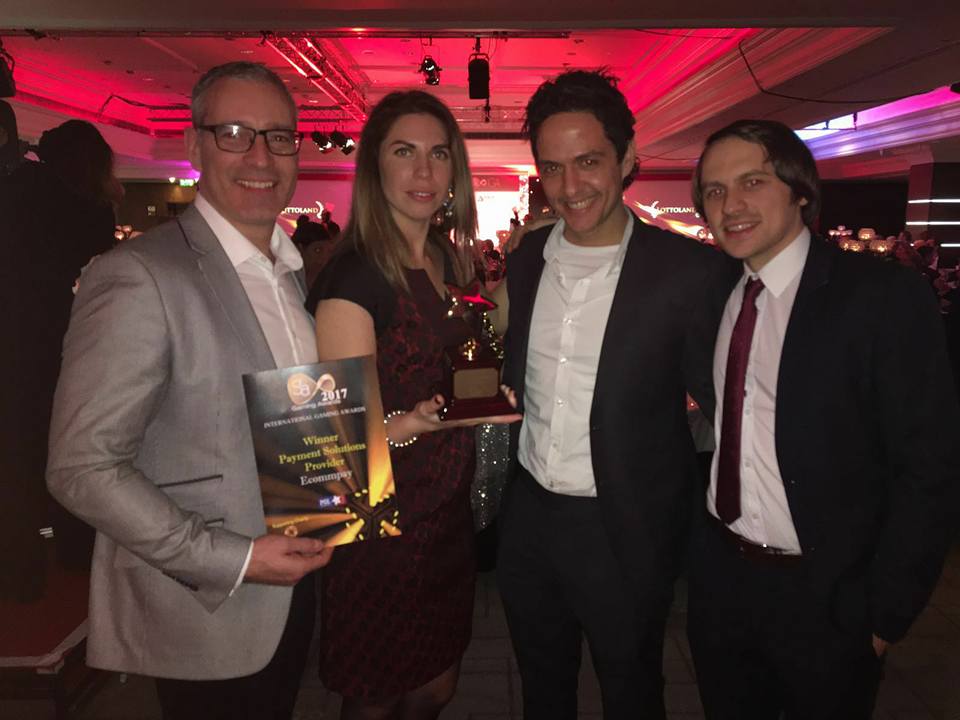 A carefully selected panel of experts assessed ECommPay's contributions to the online gaming sector, as well as to the payments industry more generally, to name the company Payment Solutions Provider of the Year at the International Gaming Awards 2017.
 On the 6th of February the Intercontinental Hotel Park Lane in London hosted leaders of the gaming industry for an extravagant gala dinner in honour of the prestigious International Gaming Awards 2017. Now in its 10th year, the awards ceremony strives to identify and acknowledge forerunners in the various disciplines of online gaming and related business sectors.
We are excited to announce that, despite facing fierce competition from strong contenders, ECommPay has been selected the Payment Solutions Provider Company of the Year!
"Being recognised as a leading payment provider with innovative payment solutions for the online gaming industry is a great honour," says Paul Marcantonio, ECommPay's Head of UK and Western Europe.
"The company's mission has always been to provide e-Commerce clients with high quality services, advanced technologies, and state-of-the-art products. Our team of payment experts is dedicated to helping merchants increase conversion and retention rates, taking into account industry nuances and the individual specifications of client businesses. Receiving this award is confirmation that ECommPay is moving in the right direction."
RECOMMENDED