NetRefer Recognised as a Ruban D'Honneur Recipient in the European Business Awards
15 Feb 2017
NetRefer has been named as one of the finalists, and Ruban d'Honneur recipients, in the 2016/17 European Business Awards in the category of Customer Focus.
NetRefer is one of only 110 finalists announced after over 33,000 businesses were engaged in the competition, and was chosen by a panel of independent judges because it displayed the core values of innovation, ethics and success.
The company will now undertake an in depth face-to-face interview, and will find out if it is a winner of one of the 11 categories at a Gala Final on May 4 in Dubrovnik.
NetRefer empowers firms to drive profitable growth through its Unified Performance Marketing suite of tools, ensuring more effective customer acquisition, conversion and retention. NetRefer accelerates omni-channel customer acquisition strategies using NetRefer's Unified Performance Marketing suite of tools. Gaining the ability to measure and manage Return on Marketing Investment globally on all affiliate, SEM and Direct Media campaigns. NetRefer provides the ability to discover an even greater level of control and power with Performance Marketing Intelligence; featuring highly interactive dashboards, comprehensive reports and predicative analytics driven by machine-learning. NetRefer's platform gives the power to globally manage and measure all manner of incentives, loyalty and gamification initiatives. Driving overall engagement, growth and profitability of partners, customers and employees.
Timothy Buttigieg, COO of NetRefer says, "We are proud to be the recipient of the Ruban d'Honneur award. At NetRefer we constantly strive to create value for our clients placing them at the heart of the business."
The European Business Awards was set up to support the development of a stronger and more successful business community throughout Europe.
Adrian Tripp, CEO of the European Business Awards said: "To survive in this economic climate is hard enough, so to innovate, prosper and grow as this year's Ruban D'Honneur recipients have is truly remarkable. Europe needs more companies like these. Well done to them all."
NetRefer is also taking part in 'The Public Vote', where the public choose 'National Public Champions' for each country.  To vote for them go to: www.businessawardeurope.com. The company with the most votes in each country wins and will be announced on 6 March.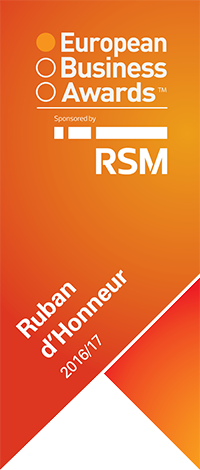 RECOMMENDED