JDG Sport announces Betfred partnership
17 Feb 2017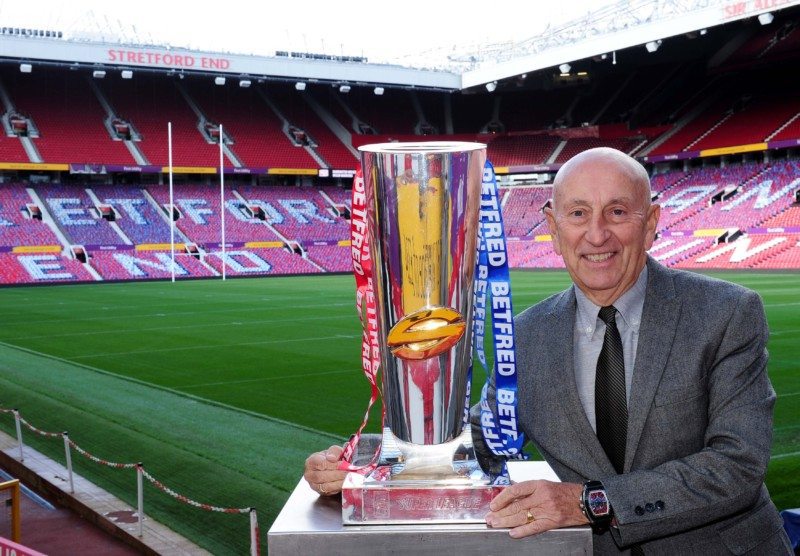 JDG Sport has secured the new Super League title sponsor, Betfred, as a client ahead of the upcoming rugby league season.
Betfred will take up a significant partnership package on Love Rugby League, JDG's leading in-house publication, which has been established for 11 years.
The deal will focus on the immediate activation of Betfred's Super League sponsorship, aiming to deliver instant results for brand awareness and player conversions by utilising Love Rugby League's large audience reach within the rugby league community.
The site registers more than 20 million page views per season, while total social media followers are close to 150,000.
Founder of Love Rugby League, and Managing Director of JDG Sport, James Gordon said: "As soon as the Betfred sponsorship deal was announced, it was clear that this was someone we wanted to work with.
"From our first meeting we recognised there were some great opportunities and, with both companies being based in Warrington, it lends itself well to a positive and developing working relationship.
"We cannot wait for the new rugby league season with such a great partner on board, whose input will allow our great team of journalists led by John Davidson in continuing to deliver exclusive news and feature content."
Gemma Strath, Group Head of Marketing at Betfred, added: "Love Rugby League have been engaging with rugby league fans for many years and as such, it made perfect sense for us to work together in this our inaugural year as Super League sponsors.
"Doing so allows us to get closer to fans of the sport and build strong relationships moving forward."
JDG Sport, primarily through its Love Rugby League publication, has worked with a host of rugby league clubs, brands and sponsors, including Kingstone Press, Foxy Bingo, State of Mind, Warrington Wolves and Widnes Vikings.
RECOMMENDED