Btobet at Georgia Gaming Congress
24 Feb 2017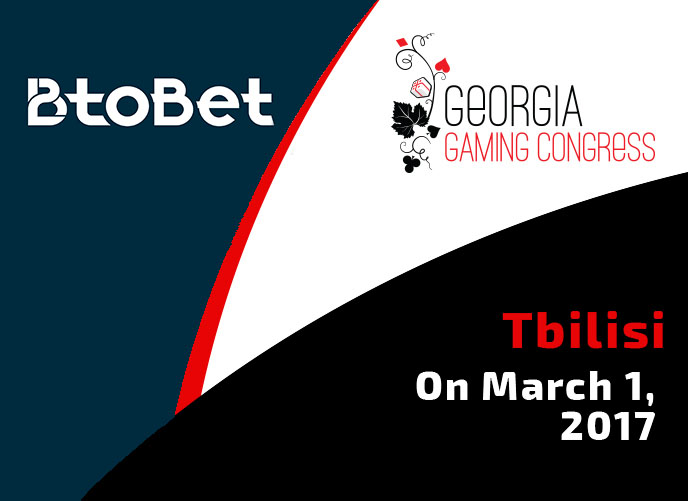 BtoBet is going to participate in the Georgia Gaming Conference – bringing together gambling market leaders, operators, state officials and welcoming meetings about industry trends and innovations – responding to operators' main concerns about business needs in the country's Gaming market.
On 1st March, at Radisson Blu Iveria Hotel in Tbilisi, the multinational company's team will be in Georgia to meet online and land-based Sportsbetting and Casino operators willing to discover its innovative technology to develop their business, speed up revenues and operations by guessing what players will do next.
Commenting on the move, BtoBet's Chairman Alessandro Fried stated:
"We are keen to participate in the Georgia Gaming Congress, providing operators with the possibility to book  personalized demos of BtoBet's  omnichannel platform and Sportsbook. They will have the opportunity to have a trial of the advantages provided by the artificial intelligence of our sophisticated software in acquiring, analyzing, filtering and re-organizing a massive amount of player's data with the objective of managing automatically fraud & risk,  marketing campaigns and to deliver the right product at the ideal time for every single customer."
In expanding markets, such as Eastern Europe, players are looking for solutions that enable them to move seamlessly between casino and sport, land-based to online and mobile. BtoBet's omnichannel platform, with its multi-currency, multi-jurisdiction characteristics, allows operators to manage their business content everywhere, mobile and online, any time, meeting the needs of both players and licensees. The platform also permits over 200 types of payment methods, including all currencies, and fits all jurisdiction requirements.
Fried concluded: "Certainly, licensees at GGC will appreciate the benefits of our platform which, through algorithms, provides an immeasurable amount of key player information, such as the player happiness level, type of player and what kind of segment he belongs to. All these functions allow operators to diversify the action on different types of users and to easily build the best strategies, specific promotional activities and more effective ad hoc marketing campaigns, automatically, thus reducing costs."
RECOMMENDED