Ballr and Juventus agree new Asian partnership
06 Mar 2017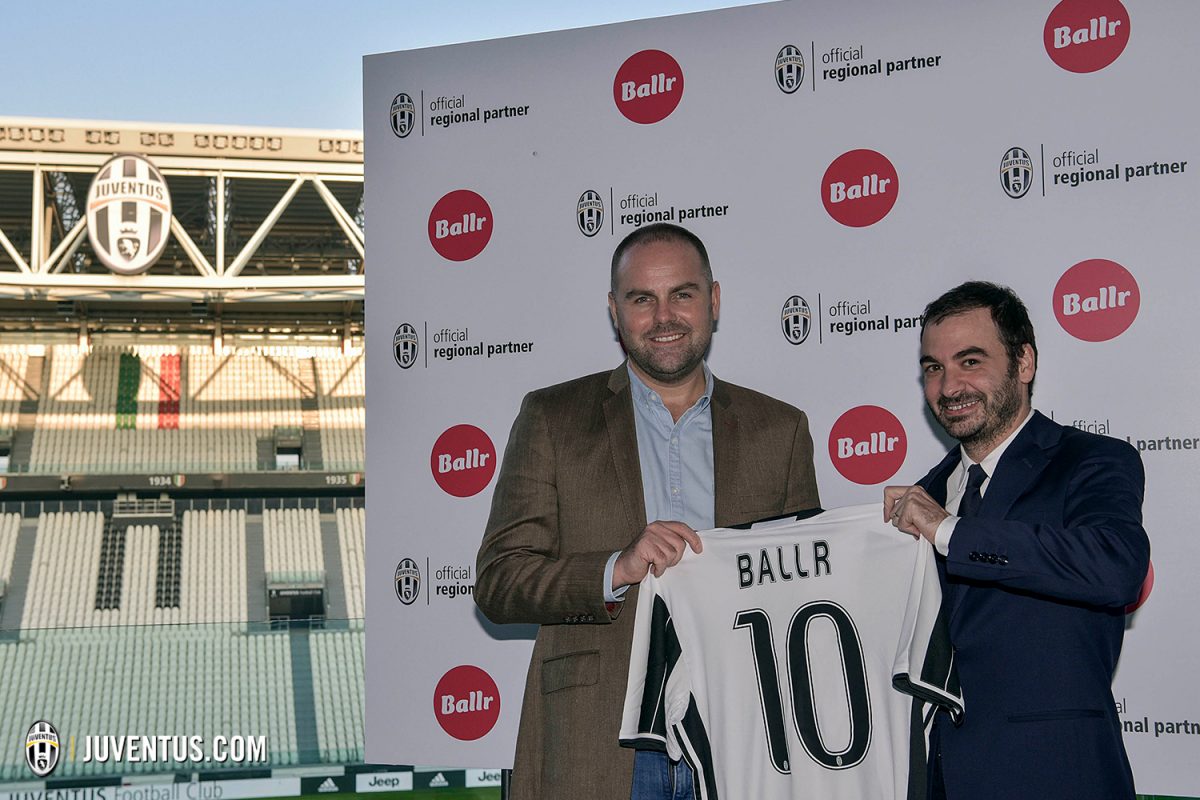 Juventus Football Club is delighted to announce a new regional partnership deal with the Live Fantasy Sport Game, Ballr, which becomes the Bianconeri's Official Regional Partner in China, Vietnam, Indonesia, Malaysia, Singapore and Thailand.
Juventus, which is fully immersed in its internationalisation process, has decided to combine its image with that of a global brand that has a major presence in Asia Pacific, an area of key strategic importance.
And so, with the club's commitment to bringing its global supporters closer to the black and white action than ever before, Giorgio Ricci, Co-Chief Revenue Officer and Head of Global Partnerships, is looking forward to developing this new partnership.
He said: "This regional partnership with Ballr is the latest proof of Juventus' growth in high potential markets and demonstrates how the Bianconeri image and experience-centred assets can be attractive to supporters in Asia."
Ballr CEO Sam Jones added: "Our mission at Ballr is to connect the world during live sports events. Serie A remains one of the most watched leagues in world football. We are thrilled to have joined forces with Juventus. Not only are Juve one of the top clubs on the planet, they have been crowned Italian champions for the last five years running and are the pre-eminent brand in Italian sport."
The Live Fantasy Sport Game allows users to connect and communicate in real time while sporting events are taking place. Competitors choose a player who can earn them points depending on their performance levels, and also have the option to change player every five minutes.
Users compete among themselves to win incredible black and white prizes including a once in a lifetime experience at Juventus Stadium.
The close bond between the Bianconeri and East Asia is nothing new. Juventus have contested many matches in the region including the 2012 and 2015 Italian Super Cups in China, pre-season friendlies in Singapore (2014) and Hong Kong (2016), and friendly matches involving the club's Legends squad in Shanghai and Japan in March and November 2016 respectively.
RECOMMENDED