Lotto Warehouse have been granted the first ever B2B Class 4 platform license
07 Mar 2017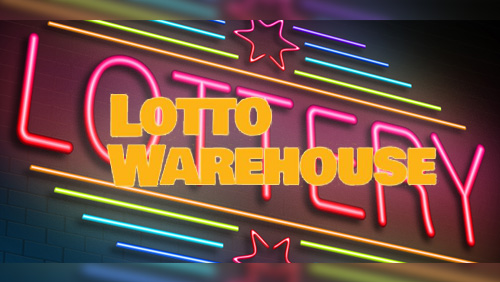 Lotto Warehouse Ltd. have been granted the first ever B2B Class 4 platform license to host and manage betting on the outcome of lotteries by the Malta Gaming Authority.
The license allows Lotto Warehouse to offer other operators the chance to add a portfolio of lottery betting products to their platforms, including the world's biggest jackpots – an industry first in terms of jackpot coverage.
Based in St. Julian's Malta, Lotto Warehouse was set up in the last Quarter of 2016, specifically to allow B2C operators to add secondary lottery products to their portfolio of games with ease and integration flexibility. Operators signing up to Lotto Warehouse shall have the opportunity to either run the standard betting platform, or to run a design customised portfolio of secondary lottery games.
Thomas Biro, Lotto Warehouse CEO, said, "We are very excited to be able to offer licensed B2C operators the chance to add an exciting new lottery betting vertical to their platforms.
"Following an extensive jurisdictional search, we decided to establish ourselves in Malta, Europe's true gaming business capital.
"The MGA is a rigorous, yet flexible regulatory body of international repute providing an all-encompassing gaming eco-system which will allow us to plan ahead."
Lotto Warehouse is already home to 25 employees, with the company's recruitment drive to increase to 75 by the end of 2017.
Mr Biro added, "I am grateful to the MGA staff and their Chairman, Mr Joseph Cuschieri, for their understanding, professionalism and full cooperation throughout this process. I would also like to thank Mr Reuben Portanier of Avviza Advisory who assisted us throughout the licensing process."
On the issuance of the first B2B secondary lottery licence, MGA Chairman Mr Joseph Cuschieri commented, "The Malta Gaming Authority is pleased to be issuing its first B2B licence to offer secondary lotteries to Lotto Warehouse, following the completion of a rigorous licensing process. Throughout this process, Lotto Warehouse proved to be a very serious operator, with extensive industry knowledge."
Lottowarehouse.com offer a lottery betting platform in 18 different languages and shall initially kick-off with 11 different international lottery products.
RECOMMENDED