Comtrade Gaming's Newly Integrated Platform Expands Dafabet's Player Engagement
07 Mar 2017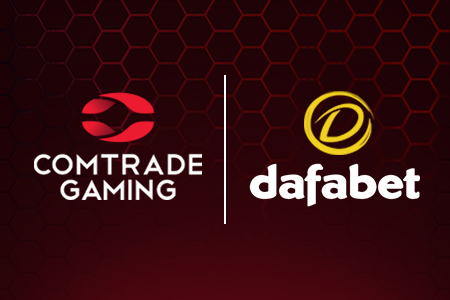 Comtrade Gaming, the leading technology supplier to the gaming industry, announcesthe integration of its iCore – The Enterprise Gaming Platform as Dafabet's complete back-end solution.
After a multi-phase approach and no downtime deployments, the platform introduces new features that continue Dafabet's distinguished player experience. iCore – The Enterprise Gaming Platform manages multi-channel customer relationships, analyses onlineactivity and improves operational strategies to unlock business value. Through a high degree of customisation,iCore targets players to sharpen industry practices and optimises the digital gaming experience.
"Migrating the entire back-end platform as a live operator involves massive risks if not done correctly. Comtrade Gaming seamlessly managed the process for us and the transition created an instant, positive effect on our business," explains Dimi Karatzas, Online Betting & Gaming Director at AsianLogic. "The new platform will help us grow and meet business demands as the market becomes more competitive."
The modernised infrastructure replaces Dafabet's legacy system to enhance their competitive advantage through superior player management features. From a single back office tool, iCore's platform capabilities scalability for the highest player volumes and casino and betting product diversification.
ComtradeGaming's system is capable of thousands of bets per second, automates real-time bonusing features and collects player data to intelligently respond to individual consumer profiles.
"We made a promise to Dafabet to replace their back-end and immediately improve their business without any short term negative impacts during integration, and once again we delivered on our promises," explainsSteven Valentine, Director of Interactive. "Our vast experience and flexible approach with individual client needs makes us the first choice for operators looking to improve their platform technology."
RECOMMENDED