William Hill player scoops $1m jackpot on Age of the Gods: King of Olympus™
08 Mar 2017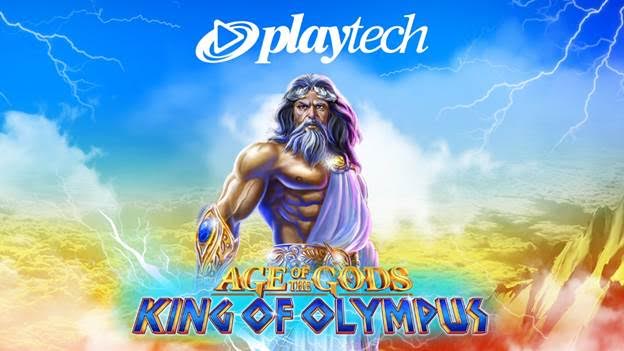 Playtech has made a William Hill player an instant millionaire by rewarding him with an additional $3,000 bonus following his $997,690 jackpot win on Age of the Gods: King of Olympus™ jackpot.
Spinning just $1 per spin the anonymous 48-year old male European player hit the big time by scooping the largest progressive jackpot ever won on a Playtech Age of the Gods™ slot game.
The winning player said he was playing the game because it had proved lucky for him before. "It is my favourite game and I have won some smaller amounts on this game. A couple of $50 and $100. Of course, you dream about winning a million, but until now that was all it was."
Since being launched in May 2016 the Age of the Gods™ series of seven mind-blowing games have rapidly risen to the top of the best performing slot charts within Playtech's portfolio of more than 600 titles.
Age of the Gods: King of Olympus™ progressive jackpot was the first of seven Age of the Gods™ games to be launched with the five-reel, 25-line slot containing incredible neon graphics, unique bonuses and new features guaranteed to engage and thrill players across Playtech's casino network of top tier licensees.
Players receive godlike wins and the chance to win multi-million Euro jackpots across the Playtech progressive jackpot network of more than 113 big hitting games that offer the largest prizes in the industry.
Last year Playtech paid out a staggering €154m in jackpot payouts to more than 33,000 monthly winners and paying out to a daily high of 1,090 winners.
Shimon Akad, COO, Playtech, said: "Age of the Gods™ has been a major success story across all our major licensees since we launched the first game in May last year, and I'm delighted to see a player win the jackpot on William Hill, one of our longest standing licensees and partners."
 Joe Crilly, spokesman, William Hill, said: "William Hill has been in the business of creating winners for more than 80 years and it is always incredible when someone wins such a life-changing sum of money from such a small wager."
Watch a reconstruction of the winning spin here.
RECOMMENDED