mybet Launch New IT platform
15 Mar 2017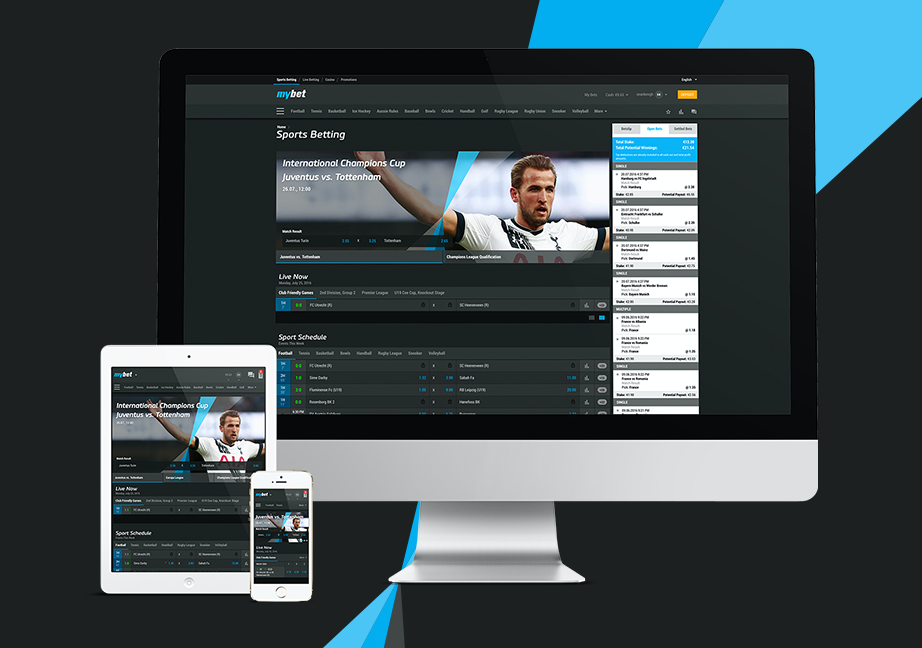 The newly developed IT platform for the sport betting and gaming offering of mybet will be put into full operation at www.mybet.com.
The introduction phase for the new hard- and software, which form the base for the significantly improved product offering in the future, will be completed. The new mybet platform not only provides a completely new look but also a significantly enhanced betting and casino games offering as well as a number of new features. The responsive design allows access to the mybet platform from all mobile devices without restrictions.
In particular, around four times as many sports betting options, an extraordinary large offer of live bets and around twice as many casino games will be available on www.mybet.com. In addition, the new platform allows to use the mybet casino offer on mobile devices for the first time. New technical features include a clear search function, a freely adjustable favourites menu and a newly structured bet slip facilitating the navigation through the enhanced mybet offering. At the same time the registration and deposit process for clients has been optimized technically. There are also new functions for internal steering and marketing processes, for instance for the allocation of customer-specific bonuses and free spins, that will be made available with the system migration. Further product supplements as well as the expansion of the casino offer are to follow during the coming months.
"The new hard- and software forms the base for a future-proof product offering of mybet. In terms of scope and presentation of the offering our product platform is now absolutely competitive. In addition, the data generated during the introduction phase already show clear improvements in the performance of technical parameters as well as from an economic perspective. We will make every effort to substantiate these promising signals with measurable results in our daily business from 21 March 2017 onwards", says Markus Peuler, CEO of mybet Holding SE.
RECOMMENDED