BtoBet to give innovation talk at VIGE
17 Mar 2017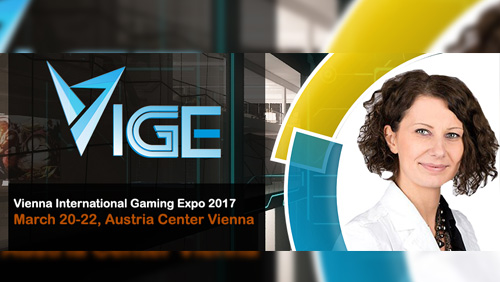 From the 20th to the 22nd of March, the major Gaming and Sports betting operators of Central Europe will participate in the Vienna International Gaming Expo 2017.
During the 3-day gaming exhibition and conference, in the heart of Europe, multinational BtoBet's – bronze sponsor of VIGE – will participate to the Innovation Talks panels and meet operators wishing to discover how the Augmented Reality (AR) can boost the iGaming business creating totally new and attractive ways of betting, offering licensees the possibility of unconventional marketing opportunities to attract and retail players, new users and also Millennials.
On the 21 March, at 4 pm, at VIGE's conference area, BtoBet's CEO Kostandina Zafirovska will provide her vision about "How AR transforms the Gambling Industry". Mr. Mihnea Popescu will be the designed moderator of the panel.
Commenting on the move, Kostandina Zafirowska stated:
 "As sponsor of the expo in Central Europe and leading company of the gaming industry, it's a pleasure to participate in VIGE which is going to be a promising event. In the evolving iGaming industry players are showing an increasingly need of attention, enjoyable gaming/betting experience and interaction. With our high qualified team of technology development, we have studied a solution able to meet all these needs. Combining our A.I. technology platform – giving operators a full data players' control and management, real time – with a totally new AR solution providing players the most advanced and exciting gaming experience."
BtoBet's experts will be available at VIGE for live demos of the company's cutting edge, multicurrency and multi-jurisdiction omnichannel platform based on A.I. and BtoBet' totally new AR marketing tools: Btobet's Bonus Hunting and Virtual Assistant.
RECOMMENDED