Ninja Casino begins significant marketing drive with multi-media advertising campaign in Scandinavia
20 Mar 2017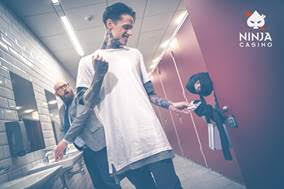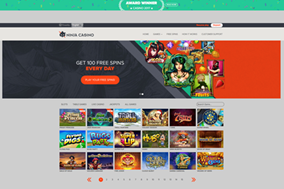 Global Gaming has begun a multi-media marketing campaign for its flagship Ninja Casino brand, with on and offline spots across TV, display, digital video and radio.
The campaign started in Sweden with an advert designed to create intrigue in the one-of-a-kind, lightning quick gaming experience, which features no registration, and instant cash payouts.
Set in a public toilet, the humorous clip features the award-winning operator's trademark ninja character. It demonstrates how easy it is to play Ninja Casino on the go, and how quickly winnings can be paid.
The in-house produced advert marks the first step in a concerted 2017 marketing campaign that will be delivered throughout Sweden and Finland.
Media partners include MTG (Modern Times Group) and Discovery Networks for TV, and Bauer Media Group for radio. Adverts will also appear on Spotify and a selection of the most visited sites in the markets. The initial 10-week campaign is scheduled to run until the end of May 2017.
"We've seen massive success with Ninja Casino so far in Sweden and Finland. The impressive growth has been organic so we are confident that this big marketing push will significantly increase visitor numbers and turnover and be replicated as we launch in future markets," said Stefan Olsson, Global Gaming CEO.
Thanks to its simple and user-friendly approach to registration Ninja Casino takes an unconventional to player marketing.
"Players have responded very positively to the simple setup, where they do not need to go through a registration, or remember a password, but can just deposit and start playing.
"As we don't use personal details in the traditional way, we have a completely different method of communication with our players. Gaming becomes quick, easy and hassle-free for the customer. It is a new way of playing that gives power to the player and treats them with respect," added Olsson.
RECOMMENDED