Star Sports unveiled as the new sponsors of the English Greyhound Derby
04 Apr 2017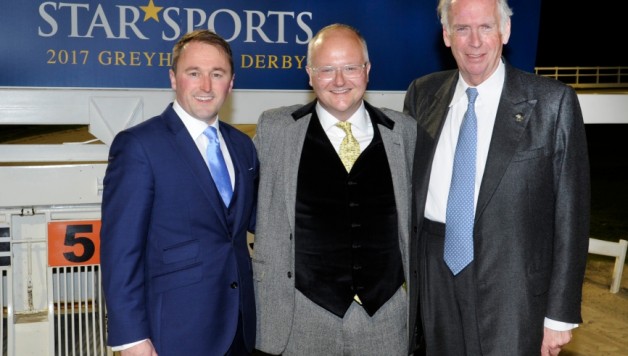 Leading independent bookmaker Star Sports has been unveiled as the new sponsors of the English Greyhound Derby, the world's most prestigious greyhound race.
The 2017 Star Sports Greyhound Derby will be run at Towcester, the UK's newest greyhound track, for the first time on Saturday 1st July.
With a winner's purse of £175,000 and total prize-money of over £350,000, it is the richest greyhound competition in the world.
It will take the winner around 29 seconds to complete the 500 metre course for this historic prize that dates all the way back to 1927.
Towcester's Chief Executive Kevin Ackerman, said: "We are absolutely thrilled to welcome Star Sports as sponsors of the English Greyhound Derby here at Towcester.
"It was extremely important for us to find the right partner who share our ambitions for greyhound racing. Ben Keith and his enthusiastic team at Star Sports are hugely passionate about the sport and together we will put on the greatest greyhound show in the world."
Star Sports' Founder Ben Keith, said: "As a lifelong greyhound racing fan, there is no bigger race in the sport than the Greyhound Derby and we are truly honoured to be sponsoring the first running of such a prestigious prize at Towcester.
"We have been hugely impressed by Kevin and his team and admire what they are doing for the sport of greyhound racing."
"This represents another exciting chapter in our history and a particularly special one for me as greyhound racing is in my blood."
"We look forward to working with Towcester to deliver a top class sporting event."
ABOVE PICTURE:
Towcester Chief Executive Kevin Ackerman (left), Star Sports Founder Ben Keith (centre), Lord Hesketh (right)
RECOMMENDED