Premier Punt Merging Daily Fantasy Sports and Sportsbook Betting in the Same App
08 May 2017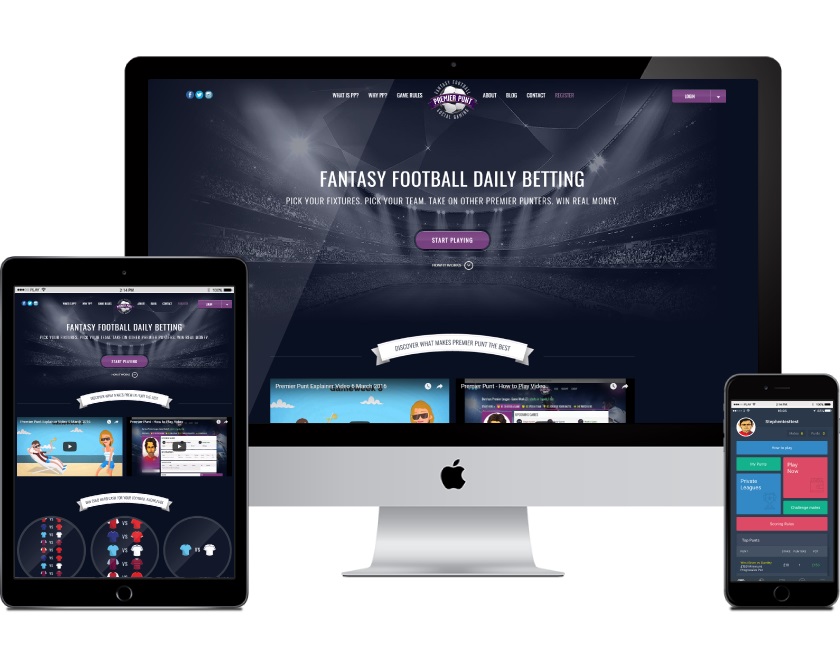 Premier Punt, the Scottish Daily Fantasy Sports operator, has unveiled the first phase of its brand new product which combines fantasy sports and sportsbook betting within the same platform.
The new product allows users to select their fantasy teams as normal but then it provides a further option that the company believes gives them an extra dimension. A choice of traditional sports bets will then be offered that are based on the user's team selection. For instance, a user choosing a fantasy team mostly made up of Chelsea players will be given the odds on Chelsea to win.
The Scottish company already holds a pool betting licence for its fantasy product but it also recently received its sportsbook licence from the UK Gambling Commission, which was one of the first steps in creating their new product.
It is this new licence that allows Premier Punt to offer the traditional sportsbook bets on the outcome of matches alongside its fantasy offering. This combination of both types of gambling, within the same product and wallet, has led to the company coining the phrase, Daily Fantasy Sportsbook (DFS-B), and it is something they believe sets them apart from their competitors.
John Gordon, CEO, of Premier Punt, said this of the latest development in the business: "We are delighted to be unveiling our unique single wallet Daily Fantasy Sportsbook (DFS-B) App. The combination wallet will help our business to increase the player value significantly while at the same time offering convenience to players that like to play both fantasy and wager on sports. We are convinced that this will change the Fantasy Sports and Sports Betting industry in UK and Europe."
Even though Premier Punt believes the merging of DFS and sports wagering will be the future of this industry, they do not expect the main DFS players to follow anytime soon. DraftKings made a statement in August 2015 that they would not apply for a sportsbook license.
According to John Gordon this is logical for them. "The major players in the USA have to make sure they are still considered a game of skill, so it makes sense for them to stay away from any form of gambling. Premier Punt operates in a mature gambling market and the reality is that in such a market the value of DFS players is too low. We think that with our new business model we will be equipped to be successful in this market."
Premier Punt has partnered with sportsbook supplier Offshore Custom Software Solutions, based in Isle of Man.
Gordon went on to say of the new relationship and product: "These guys are the best in the business. They are licensed by the UK Gambling Commission and have over 10 years' experience in this industry and a fantastic product. The process to set up and integrate with them was smooth and quick. We believe that with their experience and our good looks, we are certain for success!"
Anyone can now try out the new product by downloading the Premier Punt app for iOS and Android or by updating their current app version.
RECOMMENDED