AWARENESS OF RESPONSIBLE GAMBLING MESSAGING REACHES NEW HEIGHTS
18 May 2017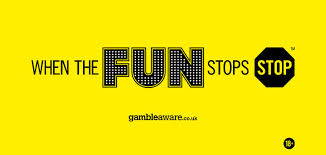 The Senet Group today publishes the results of an independent survey measuring public awareness of responsible gambling messages and its 'When the Fun Stops Stop' campaign.
Public awareness of core messages is the highest on record, with between 50% and 90% of people conscious of core messages: to set spend limits, not to bet more than can be afforded, not to chase losses and not to put gambling ahead of family and friends.
These messages are communicated online, through extensive TV advertising and feature in all the advertising material produced by the Senet Group's members – and the message is getting through. Close to a quarter (24%) of the regular gamblers surveyed said the campaign encouraged them to approach gambling more responsibly and 18% said they stopped gambling more than they should as a result. One in five (20%) of the adults surveyed who recognized the Senet Group's 'When the Fun Stops Stop' campaign said it had led them to warn others about their gambling.
Wanda Goldwag, the Chair of the Senet Group, comments: "Our aim is to build understanding of the risks if gambling moves from being a social activity into something serious. We have found the best results are achieved when the messages are written in informal language and communicated consistently across an assortment of platforms. We do not preach or seek to scare, but rather speak in a way that will encourage gamblers to consider their own habits and to speak to family members and friends if they think they might need help. We are pleased with the progress that has been made in our two years of operation but there is more that can be done, particularly with young players and online services.
RECOMMENDED