Top Eleven Becomes the Sleeve Sponsor of Premier League Club Stoke City
22 May 2017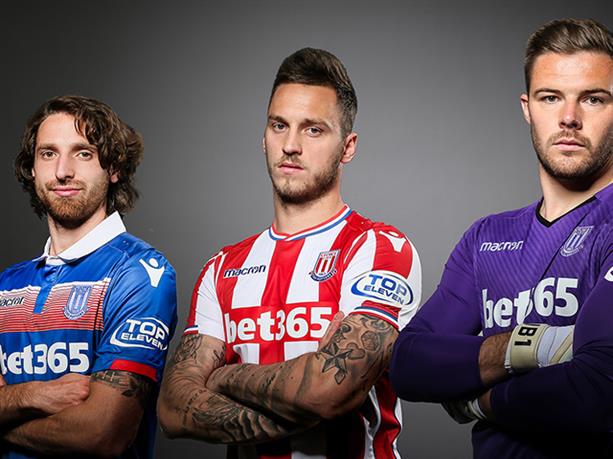 Nordeus partners with the Premier League club Stoke City in a move to increase the brand exposure of their hit mobile football management game – Top Eleven.
The multi-year deal will see the Top Eleven logo on Stoke City's shirts as the club's first ever official sleeve partner, the company announced today. The partnership will help further strengthen the Top Eleven brand, exposing it to the global Premier League audience.
Nordeus CEO Branko Milutinović said: "We are really proud to partner with Stoke City, one of the oldest football clubs in the world. Top Eleven players build their clubs from scratch and have the opportunity to manage their team for years.
"We are one of the longest-lasting mobile football games on the market and we believe that Stoke City's long history through the football ages represents a story our millions of players will relate to."
From the 2017/18 season onwards, Premier League clubs are entitled to have a secondary sponsor on one sleeve and Stoke City have become the first Premier League club to attract a new commercial partner, Top Eleven, to become their Official Sleeve Partner.
Stoke City Chief Executive Tony Scholes said: "Top Eleven are at the forefront of the football mobile games industry and they recognize the global reach that entering into a multi-year agreement with Stoke City gives them.
"We are delighted to become the first Premier League club to attract an entirely new commercial partner as Official Sleeve Partner and we look forward to a long and successful association with Nordeus and their Top Eleven football management game."
Backed by José Mourinho as Top Eleven's official brand ambassador, Nordeus also has a track record of supporting innovative grassroots football clubs, such as English non-league Biggleswade United and YouTube star Spencer Owen's football club Hashtag United. Both clubs now join the company in welcoming Stoke City to the Top Eleven family.
Top Eleven, a mobile football management game launched seven years ago, has more than 160 million registered users and has been played in every country around the world
RECOMMENDED