Bolton Wanderers announce Betfred as official shirt sponsor
13 Jun 2017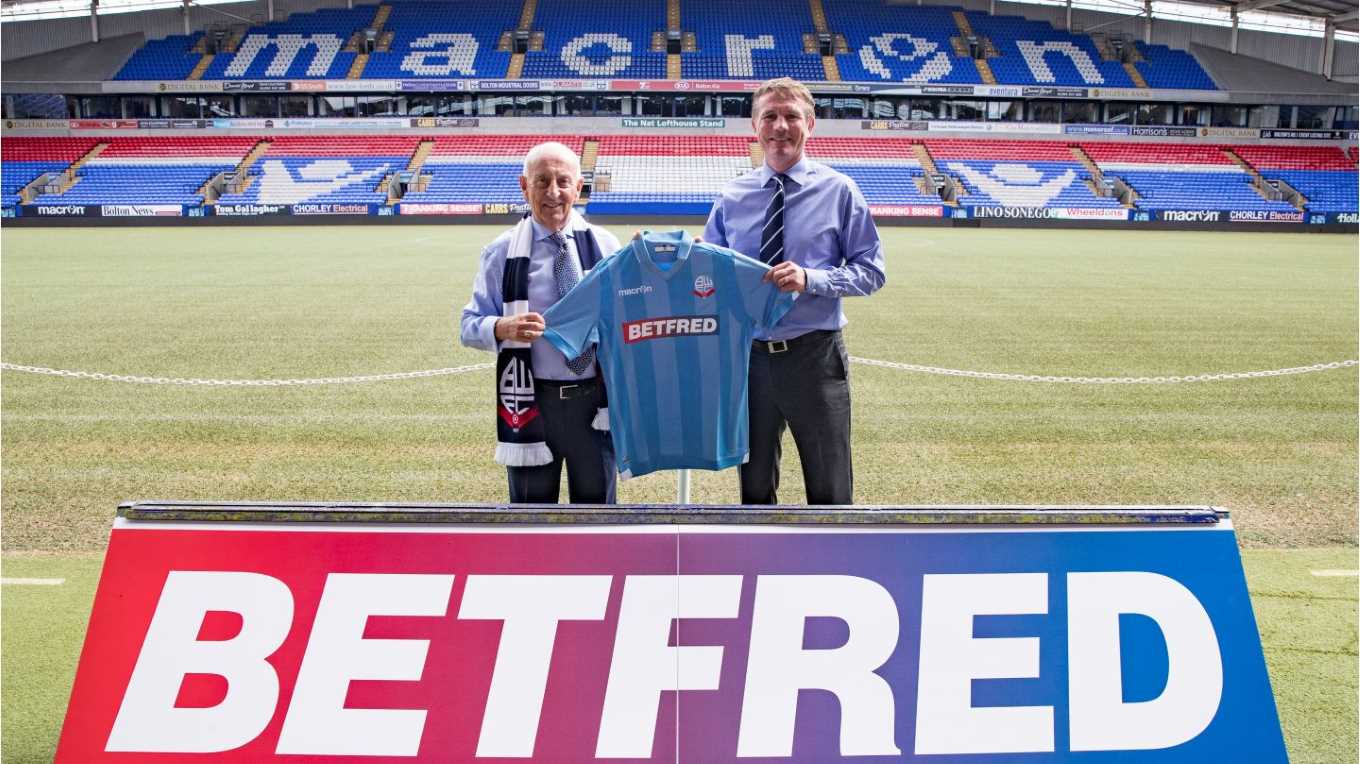 Bolton Wanderers is delighted to confirm that Betfred has become the club's official shirt sponsor for the next two seasons.
Phil Parkinson's men will sport the bookmaker's logo on their shirts during the 2017/18 and 2018/19 campaigns with additional branding adorning Macron Stadium.
BWFC Chairman Ken Anderson said: "We are thrilled to have Betfred on board as our official shirt sponsor who join our ever-increasing and high-profile partnership portfolio.
"They are one of the leading betting brands in the UK but have never forgotten their roots which are firmly entrenched in the North West.
"We are looking forward to working closely with them throughout our partnership."
Betfred boss and entrepreneur Fred Done is delighted to be renewing his company's links with the recently promoted Wanderers.
"Betfred enjoyed a great relationship with Bolton whilst operating as the Club's official betting partner a few years ago and it's great to be back at Macron Stadium but this time as title sponsors", said Fred.
He added: "I have been looking to get more involved in football and, following their return to the Championship, I sense that Bolton are on the verge of exciting times again.
"Bolton have shown a real willingness to work with us and I have been impressed at the way that this deal has been completed."
Fred also announced the launch of TradeFred, his new online forex trading business, by becoming the 'Official Financial Trading Partner' of Bolton Wanderers Football Club.
TradeFred has been created to meet the demand for a credible and trusted brand in the forex sector.
With international licenses already secured, the company is expected to obtain a European license and register with the FCA to allow traders from the UK to enjoy its state of the art online trading services.
RECOMMENDED