The Home of More
19 Feb 2021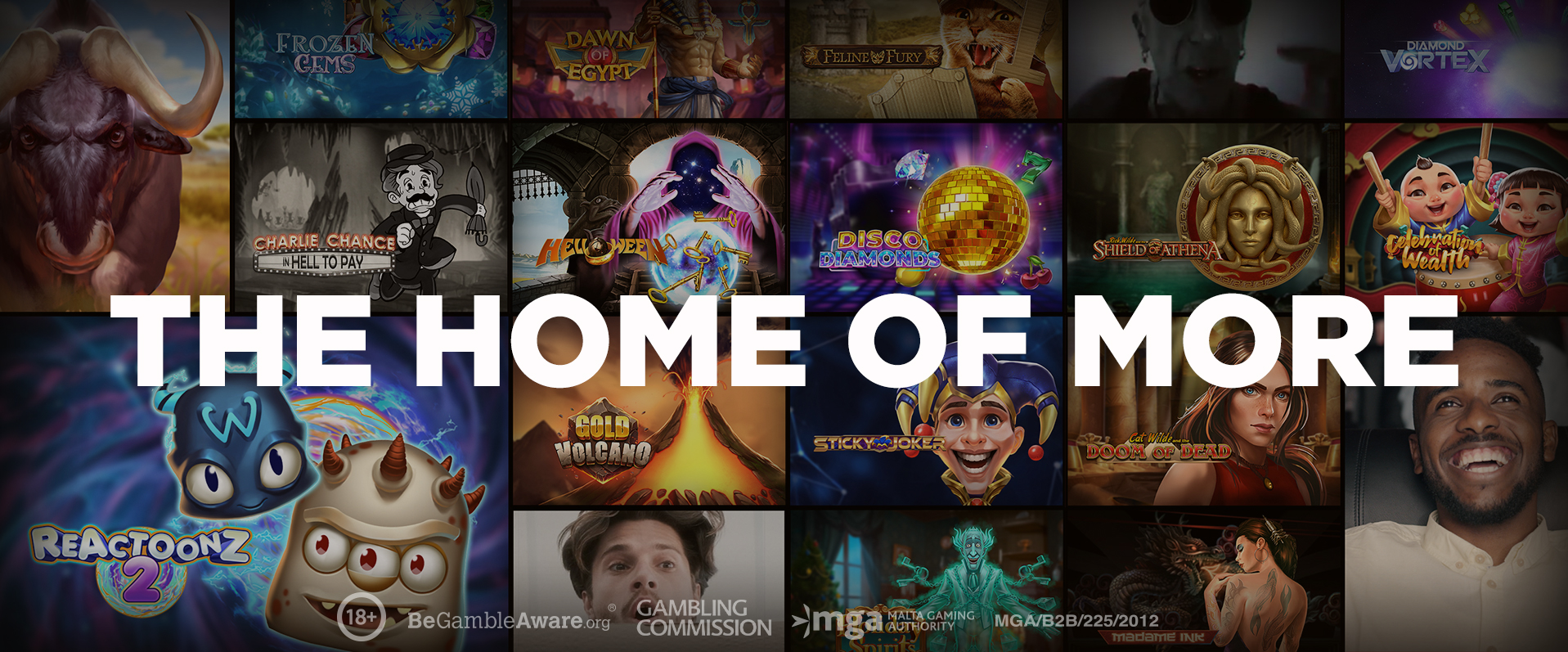 Magnus Olsson, Head of Sales and Account Management at Play'n GO.
More. In One GO. That was our promise to you in 2020, and a promise we delivered on to the fullest. With 52 games giving a variety of styles of entertainment, we brought more to operators and their players on a larger scale than any other supplier.
But, 2020 wasn't the start; and it won't be the end. Since our inception in 2005, we have continued to grow and evolve, turning from a plucky band of tech enthusiasts into a leading force in the industry. And we're not finished yet.
We'll continue to develop, to grow and offer you MORE throughout 2021 and beyond. Not just more, but more of what you need to push you onto the next level of success, and reach your targets. Each year we improve to move you forward, and this year is no exception.
In 2020 we saw our highest ever output of gaming content in our history; fifty-two games, the equivalent of one game a week, with each one bringing something new to the table. Starting with Legacy of Dead and ending with Piggy Bank Farm, we released some of the industry's most successful games this year.
However, it wasn't just the volume of games that made it special, but the variety of entertainment they provided. We brought new innovations to the table with games, like Wildhound Derby, with its greyhound race free spins feature, titles with uniquely shaped grids in titles like Diamond Vortex and Gold Volcano, and even brand new ideas like the real-time race sequence in Rally 4 Riches or the clue-based board game in Riddle Reels: A Case of Riches.
While we're still innovating the landscape with new ideas, that doesn't mean we are not building on what we already have. This year will see us continue to augment or families of games. New adventures for Rich Wilde, his daughter Cat and our Joker series of games will all play a part giving players different experience with familiar character favourites.
Just as we built upon the legacies of characters with games like Reactoonz 2, Troll Hunters 2 and others, we will continue to create strong brands under the Play'n GO umbrella, creating recognisable brands that players can trust.
Games are nothing without their audience, and we want to make sure that our operators can entertain audiences across the globe, while also strengthening their brand perception. That's why we certify all of our slot games for five different levels of RTP; 96%, 94%, 91%, 87% and 84%. It may vary slightly from region to region, but we aim for these numbers, never lower.
We do this for each of our jurisdictions (currently 15), which comes at a considerable cost and with significant legwork, each game has to go through 80 certifications. The cost and the work involved, however, means that our operators can launch our games across multiple markets simultaneously; satisfying a greater demand and strengthening their brand reputation. IT also means they don't have to pick and choose when and where to release games, and go through the process of integration multiple times over several weeks, less work, less hassle and less decisions to make, everyone wins.
Of course, it's not only games that create the gaming experience. That's why we've also developed a range of top quality tools that will augment the gaming experience, giving your players MORE. So, whether it be common gaming sessions to allow continued gaming through any channels, mini-games to keep players entertained throughout the entirety of their session or fully customisable leaderboards to add that extra edge and excitement to a game.
Players need the most absorbing and enjoyable gaming sessions, to keep them engaged and wanting to come back for more. It's essential to give them, not only first-class titles but the extra factors that will make your offering stand out from the rest.
So, this year, take your offering to the next level come to the home of MORE, Play'n GO. Because more doesn't just mean a higher number of games, or more tools for you utilise. It means MORE quality in the content you receive, MORE ways to increase revenue and maximise profitability and MORE work done FOR you, leaving you free to concentrate on other business areas.
Welcome to the home of MORE.
RECOMMENDED