'Tis the season to be thrilled
27 Oct 2021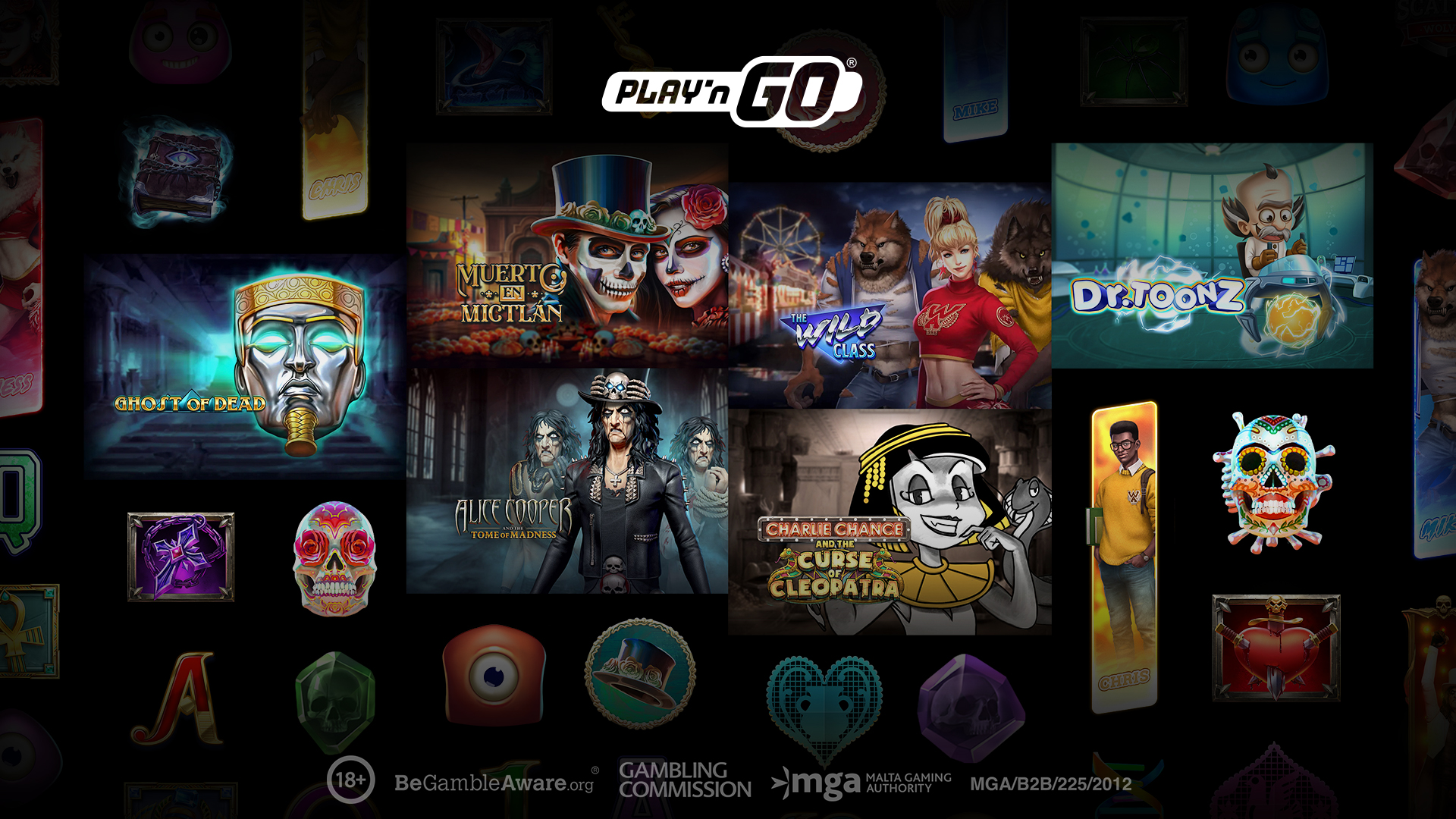 Magnus Olsson, Head of Sales and Account Management at Play'n GO.
Love it or hate it, Halloween has arguably become one of the most enjoyable holidays of the year. Why? It's the one day where you can dress up as your favourite character and you won't hear boo (well, you might). A time for re-runs of classic '80s slashers, fireside ghost stories, and let's not forget The Monster Mash.
But that's not all. Did you know that Halloween is an awesome theme for slots too?
This is a theme that can be taken in so many different directions, from something cute and fun with pumpkins to something a little eerier – dare you enter the haunted house? Halloween is an excellent opportunity to explore darker narratives, characters and visuals in games that even new-to-iGaming players can recognise.
If you were to look at games of Play'n GO past; House of Doom, Helloween, Wild Blood – we could go on – there are plenty that make the spook list. And this September saw some new slot games that were a little more on the spooky side as we geared up for Halloween this year.
Now, if there were a how-to-Halloween guide, the ancient Egyptians would be at chapter one. The undead, spirits and merciless ghosts provide the perfect base for a spooky narrative and are popular among Play'n GO players, Cat Wilde and the Doom of Dead, Scroll of Dead our most recent addition, Ghost of Dead are sure to send a shiver down your spine.
The ancient Egyptians believed that, in death, vitality and soul combine to create the spirit Akh, who can take on any form and is free to roam the world. Players of the Dead Series will see familiarities throughout the game. It's worth mentioning that this is a game with massive potential as players can win up to x10000 their bet adding further to the thrill.
But the Dead series isn't the only collection of games to explore the realms of ancient Egypt. You may have noticed that our most recent release, Charlie Chance and the Curse of Cleopatra, sees a spooky setting of a pyramid's tomb. Combined with the quirky artistic style inspired by Max Fleischer's animations of the '30s.
In this third instalment of the bestselling Charlie Chance series, Charlie stumbles across Cleopatra's tomb – waking her from her (not so) eternal slumber. Cleopatra serves as the femme fatale, a vital character within the film noir genre which see works associated with Halloween, such as Nosferatu the Vampyre and Frankenstein.
Fans of '80s horror movies are in for a treat (or trick) with The Wild Class. Inspired by classic werewolf films such as Teen Wolf and An American Werewolf in London, the narrative follows Mike, Jess and Chris – university students who harbour a terrifying secret.
Set on a haunted amusement park with the full moon ever-present, the characters take on the classic aesthetic of movie senior grads in the '80s: the cheerleader, the football captain, and the bookish student – but trust us, these are anything but your typical university students.
This game's clever use of music and art style means that even those who aren't familiar or aren't particularly fans of the horror genre will recognise the '80s feel that the game radiates, reaching players on more than one level.
Finally, we have a Jekyll and Hyde meet Frankenstein scenario with Dr Toonz. This Dynamic Payways game shows the origin story of how the Reactoonz and Gargatoon came to be, introducing players to their creator.
Shunned by the scientific community, Dr Toonz chose the vibrant life that his creations ensue, and as the great philosopher Aristotle said, 'There is no great genius without a mixture of madness.'
Where the games mentioned previously feature moodier colour palettes, Dr Toonz uses much brighter tones that pop on the screen with quirky alien characters that fill the reels, taking a different direction to the Halloween theme.
But the scares don't stop there. This October we have plenty more games on the horizon that explore the spookier side of slots. Watch this space… If you dare.
Not only does Halloween provide an epic theme for game narratives, visuals and audio but it's a theme, holiday, genre that is recognised by more than just iGaming players. We want to do more than create premium games, we want to entertain and create experiences that excite our players time and time again.
RECOMMENDED