A cut above the rest
05 Jan 2022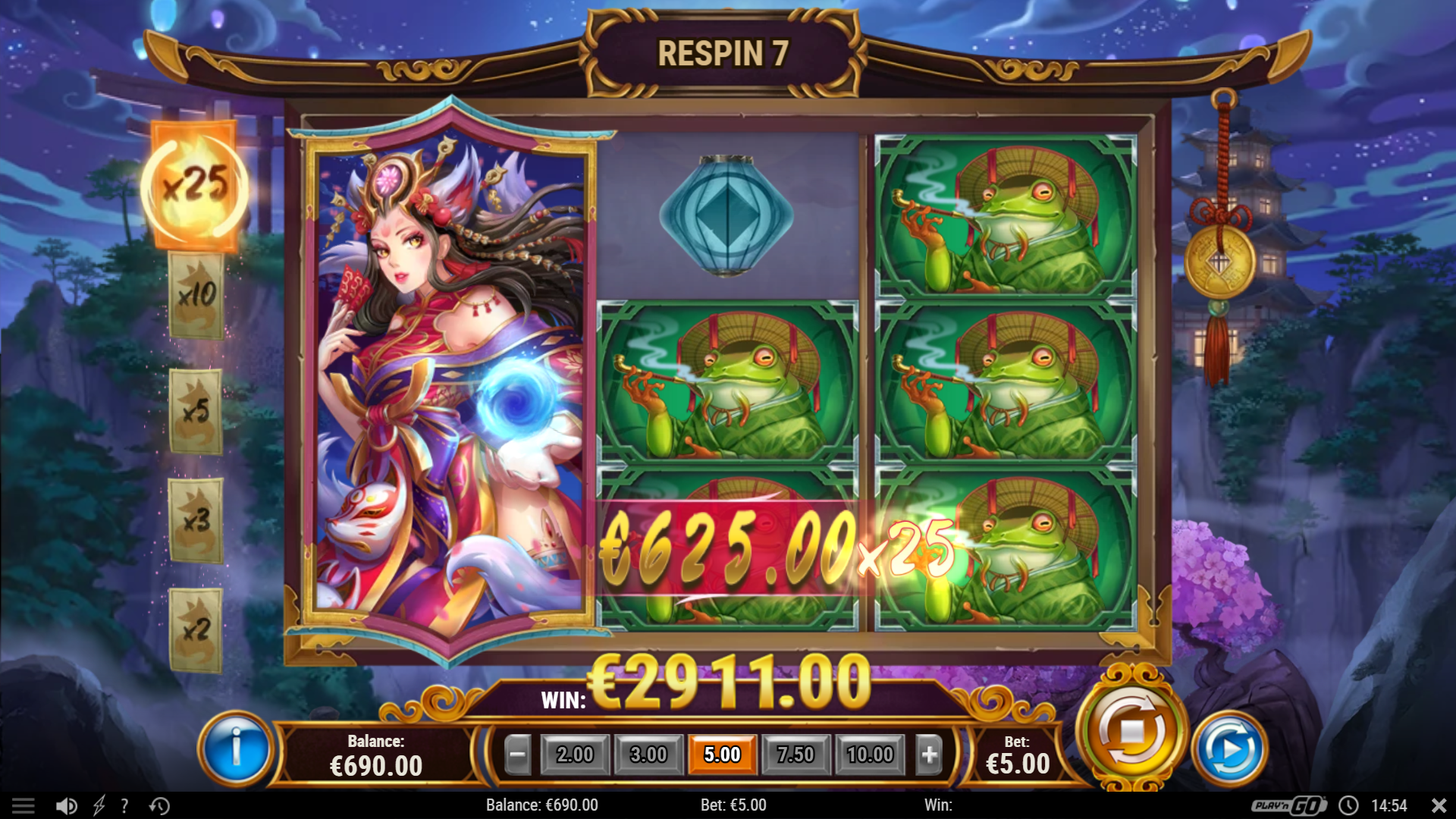 Magnus Olsson, Head of Sales and Account Management at Play'n GO.
Creating a culture of quality in every aspect of game development makes for a compelling portfolio of titles that both operators and players can depend on.
What a year it's been for Play'n GO, well, for all of us. Looking back at the events of the past couple of years, as much as it has been a time of chaos and contempt, but it's also given us a chance to slow down and take a second to think, reflect, and re-envision – what is it we're really doing here?
Our conclusion? We're here to entertain.
We want to do more than release a record number of premium games each year (we'll still do that too), but we're entertainers first and foremost; fun is at the heart of everything we do, say, and create. And this couldn't be truer of the games we've got lined up this year.
Everybody loves a good story
There's a reason why humans are drawn to stories. Whether that's a game, television or podcast series, everyone loves a good story. And we're no different. Play'n GO games are produced with a crystal-clear focus – entertainment.
At Play'n GO, we're renowned for our rich narratives, dimensional characters, and epic audio-visuals, but there's more to the story than plucking an idea out of thin air. We research. Take Tale of Kyubiko, our first release of the year. Our game designers have delved into the realms of Japanese mythology to develop this beautiful game.
The game centres around the goddess Inari who's renowned in Japanese mythology. Locals share stories of a mischievous spirit that appears to late-night travellers and coaxes them to her lair. But who is this wily creature? This is the illusive Inari, a shapeshifting goddess who can take on the form of both a human and a fox.
No matter whether it's our Norse Mythology or Arthurian Legend series, our writers and designers turn every stone to ensure that narratives and audio-visual effects ring true to their origins. Players will be able to spot consistencies from previous games. This attention to detail is paramount; this is why players continue to come back to play our games.
This kind of attention to detail fuels every game we make – and we mean every game. We're excited for the year ahead. You can expect edge-of-your-seat fun, unmatched quality, and an array of games that are in a class of their own.
Motivated to bring players more
It's been an odd couple of years to say the least, and the need for entertainment more important than ever. That's where we come in. In our mission to become the best gaming entertainment supplier there is, delivering the highest quality of products and services and innovating industry-leading features are at the forefront of everything we do.
Let's take Dynamic Payways. These innovative features are proving to be popular with players across the board. It works by multiplying active paylines to create more ways for the player to win. These multiples can sometimes be in the hundreds of thousands – adding a new dimension to the game and creating
more excitement for the player. But this isn't just a case of bolting a mechanic to a game. Players see straight through that.
Games like The Last Sundown are a great example of combining epic storytelling with dynamic features. A moodier theme sees characters in a dystopian world. The Wild and Scatter symbols act as plot devices for the story. The Wild represents the treasure that Rae and Devin wish to redistribute among society. While the Scatter represents a health pack to help aid the sick. Other symbols depict the character's weapons. Each with a futuristic meet makeshift aesthetic – think Mad Max.
Simply the best
We know that there will never be a one size fits all approach to game development that will result in a global smash hit – markets are too diverse for that. Dedication to quality influences the success of the titles we release, whether that includes an innovative new feature or not. Each game is treated as individual and simply bolting on a pay mechanic will be seen right through by players. It's a balance of innovating to keep players engaged, matched with premium quality, and in turn, familiarity and consistency are key in creating a reliable series of games that players can depend on. It's the accumulation of details, and attention to detail, that wins the day in the long run.
Watch this space – it's going to be a good, no, a great year.
RECOMMENDED