How managed services can assist operators globally?
14 Jul 2022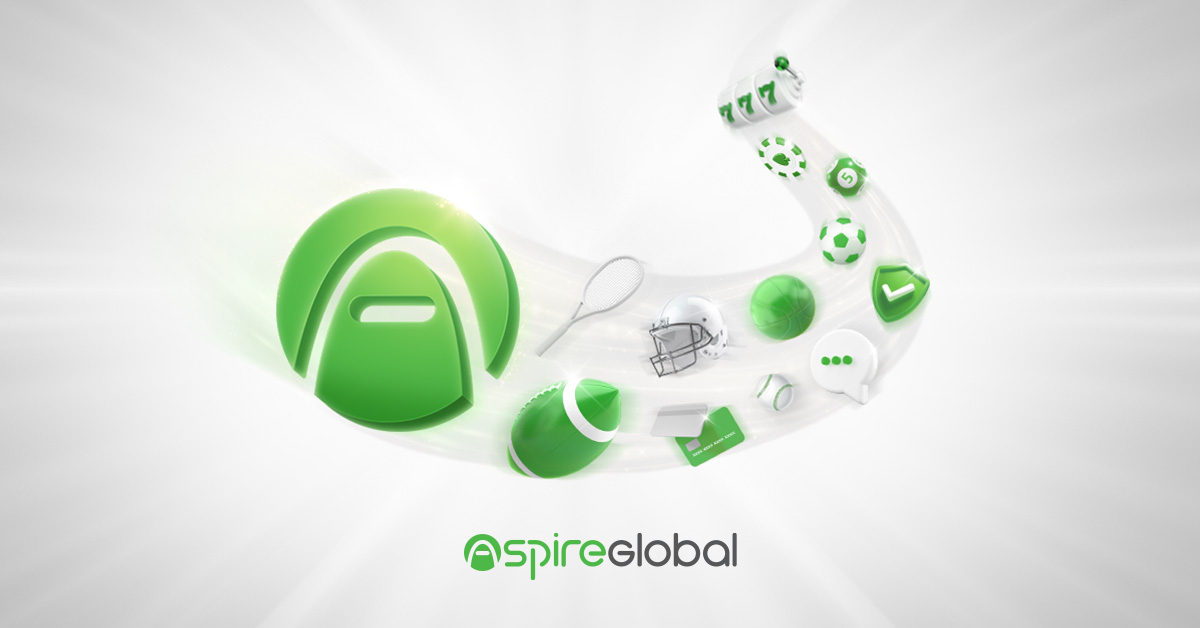 Antoine Bonello, Chief Operating Officer at Aspire Global describes how under-pressure operators can ease the burden of logistical back-end challenges by implementing a bespoke, modular and flexible managed services solution.
While opportunities abound as new regulated markets open up for business, in many ways operators around the world are dealing with a set of pressures more wide-ranging than ever before in the history of online gaming and betting.
Ontario is the latest major market to become regulated, adding to an overall picture across North America that contains huge opportunities for both suppliers and operators alike. One recent report predicted that Ontario alone could generate revenues of $1.5 billion by 2026, making it one of the largest online gambling markets in the continent alongside Pennsylvania, New Jersey and Michigan.
Within Europe, last year's regulation of the Dutch market was a boon for the industry, while Germany also legalised itsonline casino market across the country. In South America, meanwhile, the tantalising promise of a fully regulated sports betting market in Brazil appears – finally – to be gradually crawling towards realisation.
When attempting to establish a strong presence in multiple markets worldwide, operators face being thinly stretched. Recruiting the right calibre of candidate is an issue across the industry and when multiple teams in one business are attempting to scale in new territories, those difficulties are compounded. Add management and training needs into the mix and the picture becomes even more complex.
Even when highly capable teams have been assembled, compliance undertakings are becoming ever-more complex. Across the United States, for example, regulation varies greatly from state to state, whereas even in mature markets there are constant amendments and updates to regulation that must be taken into account. At the same time, in order to stake a claim in any new territory, speed to market is of the essence for every operator.
There is also the pertinent issue of acquiring new customers and maximising player lifetime value. With marketing costs rocketing, particularly in the United States, it is vital that once a player has been brought into an operator's ecosystem, they are engaged – and re-engaged – with the widest range of locally-relevant content, payment methods and suitable bonuses, all the while being served with the highest level of customer support.
Across the board, best intentions towards the building of successful operator teams, fully compliant, localised in every aspect and with comprehensive player protections in place in a given market is one task; achieving every one of those goals through a smooth process is quite another.
Dynamic solution
The modern-day pain points for operators can certainly be mitigated significantly through the implementation of a set of modular and flexible managed services. No two operators have exactly the same needs and many land-based organisations who are entering the digital space for the first time will inevitably experience unforeseen scenarios that have the capacity to have an adverse effect on business performance.
At Aspire Global, our bespoke packages and modular approach means that operators who want to implement different aspects of a managed services offering can do so. Operators can effectively build their own solution from the ground up, encompassing services including fraud management, AML & RG, compliance, customer support, payments, CRM and VIP management. As a company with B2C heritage which is now solely focused on the B2B segment, we understand the pressures faced by operators and are able to offer a modular, flexible range of managed services that meet their needs. With our managed services, operators can go live quickly while side-stepping a costly recruitment and training process. Crucially, it is offered on a revenue share basis, akin to a regular gaming product. Instead of a one-size-fits-all fixed cost, we believe a graduated revenue share model based on business performance is much fairer.
Here, we can break down our modular, flexible managed services offering to its component parts.
Risk and fraud management: Our tools detect suspicious and fraudulent behavioural patterns quickly and accurately, while also monitoring all transactional and player betting activity.
AML & RG: Our advanced software and expert teams deliver market-leading Anti-Money Laundering services and comprehensive KYC processes.
Compliance: We ensure compliance across the board in a timely manner and with seamless results, offering reports of potentially non-compliant content.
CRM: We can create customer micro-segments to improve LTV and monetisation by delivering more personalisation, all with our AI-based CRM system, AspireEngage.
Customer Support: To further enhance the player journey, we provide a world-class customer support team that can communicate effectively in an array of different languages.
Key-Player Management: Our teams are trained to identify players with distinct behaviour, leading to improved player satisfaction and retention.
Payments: We offer the most popular payment methods, from Pay N Play, PayPal & Astropay, to WorldPay, ecoPayz and MuchBetter, as well as localised cashiers for every market.
Localised solutions: We enable the operator to provide an optimised player experience in regulated markets worldwide.
In each case, our range of managed services are designed to address the key difficulties faced by operators in markets both old and new. For land-based operators entering the online world, we can guide them along that journey, getting them up and running quickly and working in tandem to provide a level of experience that could ultimately lead them to taking operations in-house.
Ultimately, the world of iGaming and sports betting is ever-evolving as it expands into new regions and an optimal range of managed service must follow suit in order to make the journey of both player and operator as pain-free as possible. Our focus is on the operator and we are here to smooth their path to success in regulated markets, wherever they are in the world.
To find out more about Aspire Global's Managed Services, click here and contact us.
RECOMMENDED