GEMS: How to make slots sparkle in the space
26 Aug 2022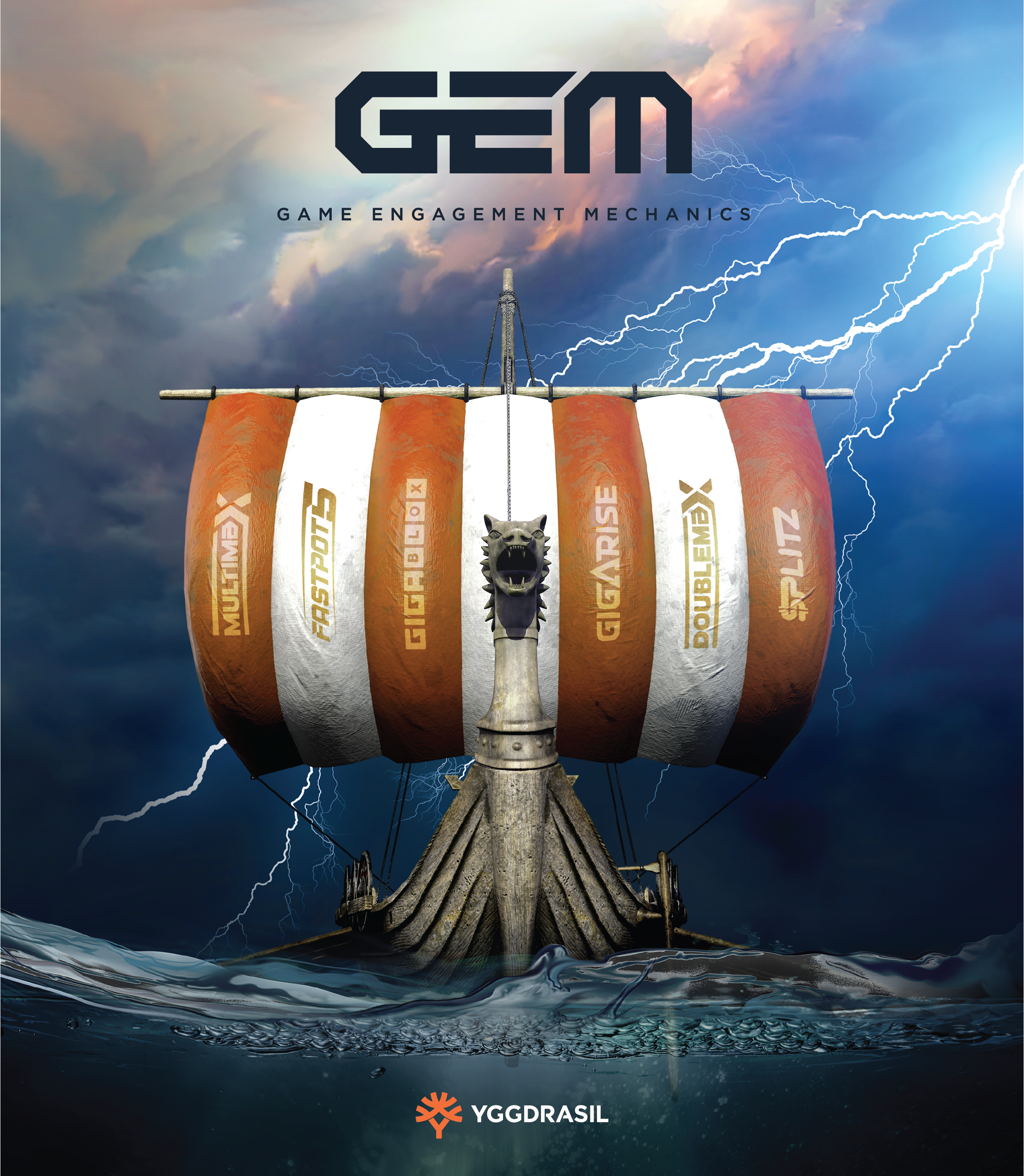 Stuart McCarthy, Head of Product and Program at Yggdrasil, discusses the emergence of its Game Engagement Mechanics (GEMs) and how they're used to bring new levels of engagement across its portfolio
They say all that glitters is not gold, and while that is undoubtedly true, our GEMs manage to shine a whole new light at the iGaming space, where more and more products flood the space and every studio is looking for a way to stand out.
Yggdrasil has long prided itself on creating incredible gaming experiences, and in the last couple of years, we have added a range of mechanics that have been proven to drive engagement in titles – our GEMs. Every game needs something to stand out nowadays, be it a fantastic theme, intense gameplay, incredible volatility or a captivating mechanic. The GEMs add a unique element to gameplay, be it through giant symbols or huge multipliers, and elevate a game session to something both recognisable and enjoyable for Yggdrasil fans across the globe.
We now count five GEMs in our offering: GigaBlox™, GigaRise™, MultiMax™, DoubleMax™, and Splitz™. All of these bring something different to games, and have proven to be incredibly popular among our player base.
It all started with Temple Stacks Splitz, which was our first GEM game. Splitz essentially cuts a symbol in to numerous 'pieces', adding paylines and increasing win potential. In theory, Temple Stacks Splitz offers an infinite number of paylines.
Now, just a few short years later, our portfolio has more than 13 GEMs titles, not including the broad expanse of YG Masters games that also incorporate them.
Some of our top-performing titles owe their success to the nature of the GEM that is present in the title. Raptor DoubleMax, for example, has proven staggeringly popular through its incredibly punchy multiplier doubling each time in free spins, and the super-high volatility game has been received well by operators, affiliates, and players alike.
We're now in the process of pushing the boundaries of what we think is possible through our GEMs. We have enough data on our products to know what players like in certain markets, and what sort of games react well with certain mechanics. From adding star-studded sequels featuring GigaBlox, or upgrading our Max series of titles in innovative themes or paylines, we're consistently on the look out to see how we can maximise each and every game. There's plenty of excitement in our portfolio, with lots more to come, as we push on with ensuring GEMs remains a core element of our titles.
Making GEMs accessible for all.
One aspect of our GEMs reach that we're incredibly proud of is through the game-changing YG Masters program. The leading curation program sees us work with boutique studios to facilitate game development, through our GATI platform. One major positive of this for partners is that, aside from their own mechanics, they can also access all our GEMs – a huge boost for smaller studios looking to broaden their offering.
This has allowed our portfolio to expand significantly, with GigaBlox titles in particular proving to be incredibly popular. One of the first YG Masters titles, 4ThePlayer's 9K Yeti, received a GEM makeover with an action packed sequel, 90K Yeti GigaBlox, proving it is not just us that are immensely pleased with the mechanics, but partners also see the value of them, adding new levels of immersion to games. We see it from nearly all of our YG Masters partners, using a GEM or two to bring diversity to their offerings as it continues to be a leading program.
There are very few programs that share IP in such a manner, and adding GEMs to the YG Masters program has allowed it to reach new heights in terms of both popularity and reach, and we're extremely proud of that.
The emergence of our GEMs, and the popularity of them across the YG Masters program, has allowed us to be in an enviable position, We often facilitate the release of at least one GEM-focused game a month, while our own proprietary games add new features and elements to GEM games, when they are included.
It is no secret that more and more is needed in products now to stand out, with the days of a simple 3×3 no longer enough to satisfy demand. As a leading provider of innovative, engaging video slots since our inception, the creation of our GEMs is another strong step forward for us as we continue to endeavour to bring unforgettable titles to the industry.
RECOMMENDED