Powering up new possibilities of play in Live Casino
27 Oct 2022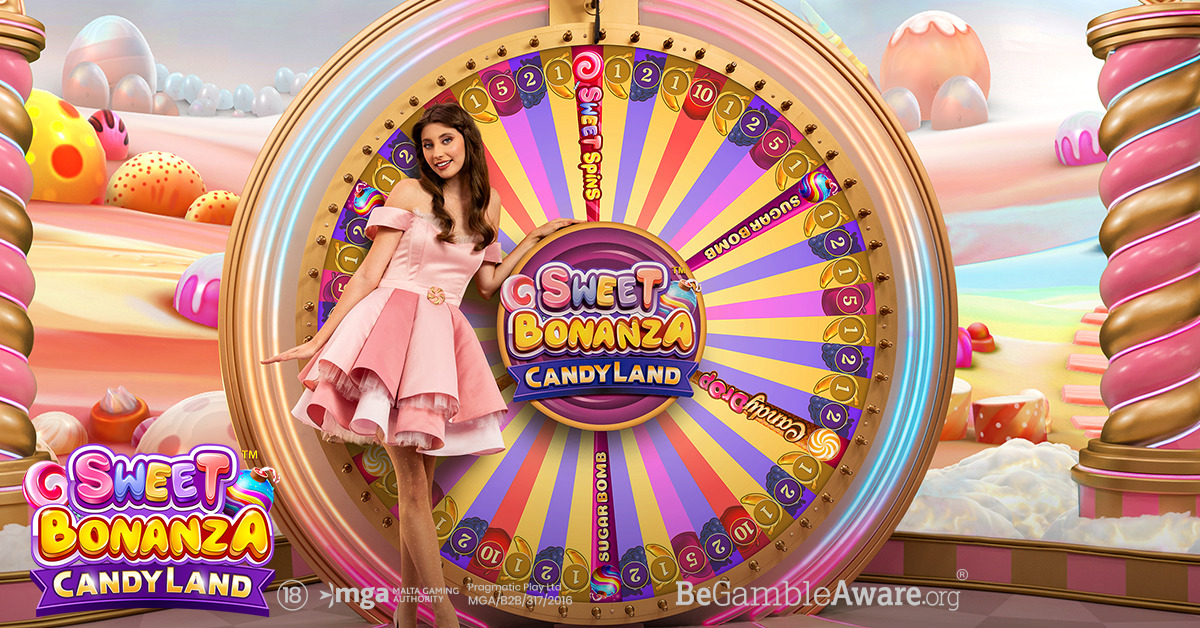 Irina Cornides, Chief Operating Officer, Pragmatic Play.
The value of Pragmatic Play's Live Casino offering lies in the interaction we generate with audiences worldwide. As a leading content provider, we are always striving to enhance the player connection, finding new ways to empower our partners with leading products and engaging environments.
When it comes to Live Casino, the industry has less choice in offerings than in other verticals due to the operational challenges that any game developer needs to fulfill in order to deliver truly meaningful experiences. That is why, in the early days, many games were just carbon copies of what already existed, the only novelty being that you can play them online.
Nowadays a basic gameplay is no longer enough to please an audience that is becoming increasingly demanding.
At Pragmatic Play, we are on a journey to Twist, Transform and Elevate the products that we develop, as well as enhancing the wider space to generate excitement around the Live Casino vertical to Power Up new possibilities of Play™ for operators' casino lobbies.
Twist: Altering classic experiences to add value
As we have seen time and time again from other verticals in iGaming, there are seemingly endless ways to pivot a traditional gambling experience to add excitement and accommodate modern user preferences.
Understanding what is successful while leveraging and elevating proven themes across an entire portfolio is what we are known for. By taking a widely popular casino classic and enriching it with a modern twist like with PowerUP Roulette™, we can provide players with exciting new ideas for bonus rounds that generate enthusiasm and ultimately deliver more opportunities to win.
With every new bonus round played, the prize pool available in the next spin doubles, culminating with a maximum prize in the fifth round that can range anywhere between 2,600x and 8,000x. PowerUP Roulette™ is a perfect example of how an age-old game can be pivoted into a modern product by bringing previously unseen levels of excitement and engagement to the genre.
Transform classic products into modern playing experiences
There are some well-established ways of transforming classic slot experiences into products that facilitate current player preferences, but this can also be achieved by following less conventional methods, such as taking popular titles from one vertical, and altering them to cater to an entirely different audience.
This is neatly illustrated in our title Sweet Bonanza CandyLand™, which takes several elements from the all-time player-favourite slot and features a bonus which replicates the Sweet Bonanza free spins round.
By successfully crafting a Live Casino game via unconventional methods, we have been able to transcend modern player expectations and tap into the familiarity that players have developed with the original slot. The gain from this is that it produces an experience that is automatically more attractive to those who don't normally spend time in the Live Casino vertical, demonstrating the title's ability to bridge and boost engagement between slots and Live Casino.
Elevate to new possibilities
Live Casino is a space with so much potential and excitement and is where we are proactively delivering more choice to diversify operator lobbies.
By revamping traditional games and adding popular, proven features, we are able to offer truly unique gameplay, and nowhere is this more evident than in our recently launched game, Boom City™.
The title differs drastically from other games as Boom City heads in a new direction, with the aim of the game being to bet on the numbers or the bonus squares (from a 6×6 grid) that will land from two rolled dice.
It includes three decision-based bonuses, as well as a Power Up feature that can boost wins by up to 20,000x the bet, adding a real air of excitement to the product. The base game also features prizes, bonus squares, and bust squares and with no fixed number of each type of square, a different combination of squares will feature in each round!
As a leading provider that develops games across several verticals, we are able to take the learnings from our content and implement them in other spaces. By recognising what is successful, while leveraging and elevating proven themes across an entire portfolio, we can scale and craft immersive experiences that allow us to bring more value to the wider industry than any other organisation.
RECOMMENDED