Slotmill – The Success Story
11 Nov 2022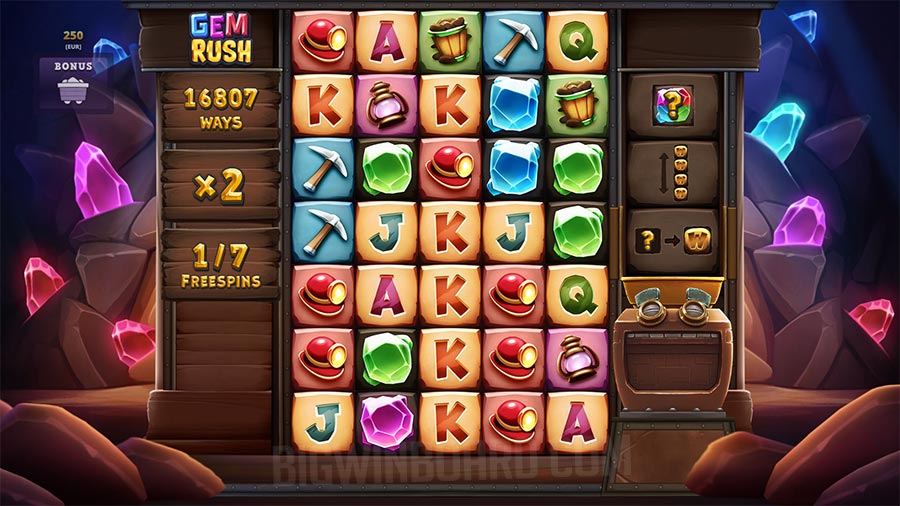 Johan Ohman, Founder, Slotmill.
Slotmill was founded in 2019 by industry veterans Johan Öhman with support from Anders Holmgren and Andreas Ternström. Johan served as CEO at NetEnt for many years, Anders co-founded Betsson and Andreas headed up e.g. Bonnier Gaming and Evoke Gaming.
The thought of setting up a new slot studio addressing a market where operators receive 50+ new games each week, may at first glance seem foolish and destined to fail. However, Slotmill rapidly built a reputation of providing high quality content, our games are today available at most major operators and the company is by many referred to as "NetEnt 2.0". This is Slotmill's story.
When looking at the slot market it became evident to us that most "new" games were re-skins of existing titles and new block-buster games were few and far between. With increasingly savvy players, we concluded that a re-skin strategy was not long term sustainable. Furthermore, we are convinced that operators moving forward must become more selective regarding which games to launch, and discard the ones not meeting certain criteria regarding novelty and quality. The Slotmill idea was therefore to focus on quality games with unique features and offer a premium player experience as a means of differentiation.
Another realization was that the industry had become increasingly slow and sluggish with development of a new game for many providers taking up to 6-8 months – or more! At the same time game life cycles have become drastically shorter, much due to the vast number of games being released. For us to succeed, it was obvious that we needed to minimize production times whilst delivering content that at least was on par with the absolute best in the market.
Achieving this would not only drastically lower production costs, but also enable us to be agile and responsive to market trends and innovate. With NetEnt and Yggdrasil closing their Stockholm studios in May 2020, this opened up the opportunity for us to hand pick super talent with extensive industry experience. A flat organization and delegated decision authority, the team was empowered to build a bespoke development framework based on their expertise and using the latest technology. In addition, unique processes and workflows were established which combined allow us to develop AAA class games in just 10 weeks including certification with low production costs as a result.'
As games have become more complex, feature-rich and graphically advanced, the game clients have gradually grown in size – today often reaching 30-50 MB. Even for players with access to high-speed Internet, the result is long load times. With a diminishing acceptance for latency, it has been shown that players often leave a game before loading is complete if the load time is too long. It was clear to us that we needed to minimize the game clients whilst pushing the envelope in terms of feature complexity and resolution which is a paradox.
Thanks to cutting-edge expertise in optimization & compression, we deliver AAA class games in full HD resolution whilst keeping the size well under 10 MB! This is a fantastic achievement and compared to competition, the Slotmill games are a fraction of the size, yet offers up to double the resolution, which combined, contributes to a great player experience. Having been in the industry for decades, we also recognized a shifting player preference in favor for a more high-paced gameplay.
As the games become increasingly complex and feature rich, it takes careful tweaking and meticulous attention to detail to safeguard a first-class player experience when speeding up game flow. Furthermore, catering to this trend we have integrated two player enhancing features; 'Burst Mode' and 'Fast Track'. Burst Mode is essentially autoplay on steroids with a play-throughof +2 game rounds per second and Fast Track is our take on feature buy. Today we see over 50 percent of gameplay via these features which underscores the importance of attending to player preferences and optimizing usability and the player experience.
In recent years we have also seen a shift in providers' view of RTP where most offer multiple levels often going well below 90%. We have a deep-rooted conviction that a high RTP leads to a better player experience and in the long-term better business for the operators. Players generally tend to spend a certain amount of money and by offering a higher RTP we can give them more excitement and entertainment value.
The Slotmill games are running in the +96% range and the RTP is always clearly stated in the splash screen when loading the game. There are certain operators as well as regulatory markets that require a lower RTP which we hence cannot address, but that is something we are willing to live with. Our quest is to offer players maximum entertainment value and selecting a Slotmill game should be a guarantee for fairness and excitement.
In addition to all the other shifts in the market, we have also seen a gradual transition to mobile devices as the primary channel for gameplay – today reaching well over 80% in many markets. There is much talk about "mobile first", but many games still have UI's that are surprisingly difficult to use on small screens. When designing our UI, we not only minimized complexity but also offer both a landscape and a portrait version to cater for different player preferences. Other things that set the Slotmill games apart are details like a spin button that starts to blink after a period of inactivity to attract attention. Moreover, we have removed the concept of "coins" whereby gameplay is in the casino currency to avoid player confusion and offer a fully transparent player experience.
The Slotmill games are today offered by a wide range of major online operators, and we are seeing a solid inflow of new business requests which is extremely satisfying, and we look forward to leading the evolution and transition of the iGaming industry. This will be achieved by safeguarding innovation and quality by remaining agile, focused and releasing a limited number of quality games per year. During a review of one of our recent games, CasinoDaddy expressed it like this; "This is the most upcoming provider… it's the next 'no-limit.' All their games are insanely good. They are fully in the right zone where they should be".
RECOMMENDED