WorldMatch signs partnership deal with Bull Gaming
26 Jan 2023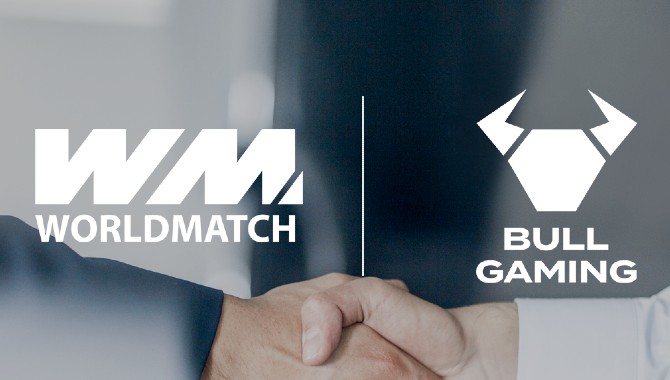 A new partnership of great importance for the Italian gaming sector is born and it is the one between WorldMatch, a leading company in the online gaming sector, and BULL GAMING.
This was announced by Eng. Francesco Gatti CEO of Bull Gaming and Andrea Boratto, CEO of WorldMatch.
"The signing of the distribution agreement for 10 games for the Italian market is only the first step of a collaboration which I hope will be as profitable as possible for both companies", says Gatti and continues: "All the games will therefore be available in the coming months on the best gaming portals and are part of the WorldMatch offer. We are extremely satisfied with the agreement reached. We will be able to offer the player a quality gaming experience and the partnership with WorldMatch will allow us to make the most of our work. Some of our games are born in collaboration with McArthur Games (a Scottish company that was already a gaming manufacturer) and we are happy to be able to share our new experience with them too".
Some games have already been released on the terrestrial platform AWP with other brands enjoying great success, success that Bull Gaming now expects to replicate on the online market.
"WorldMatch is thrilled to welcome Bull Gaming to the SlotBar® family. We are proud to be able to contribute to their online expansion and confident that this partnership will be mutually beneficial and will offer players the best experience possible", comments Andrea Boratto, CEO of WorldMatch.
RECOMMENDED