Pragmatic Play: Pushing the boundaries of live casino
11 Jul 2023
Irina Cornides, Chief Operating Officer at Pragmatic Play, discusses with 5 Star the supplier's latest upcoming Live Casino gameshow, Vegas Ball Bonanza™, and why twisting, transforming, and elevating traditional gaming concepts can attract broad swathes of players to one of the most exciting verticals in the industry.
A hotbed for creativity
The Live Casino space is fiercely competitive and fast-moving in terms of product development. What started as an online reproduction of the retail casino environment now includes original and immersive game formats, purpose-built studios with fully customisable solutions, and advanced live-action technologies to deliver unparalleled player experiences.
Cutting-edge gameshows have brought a new dimension to Live Casino, transforming classic games – sometimes from other categories and industries – and adding even more social and interactive elements to gameplay. We're also seeing more cross-sell with Slots and other product types, especially as technology advances and players become accustomed to a richer selection of features and mechanics.
Immersive gameshows
Live Casino is a major focus for us at Pragmatic Play. We've expanded the product over the past year, opening two new studios, operating more than 230 tables, and launching fantastic gameshows like Boom City™, PowerUP Roulette™, and Snakes & Ladders Live™.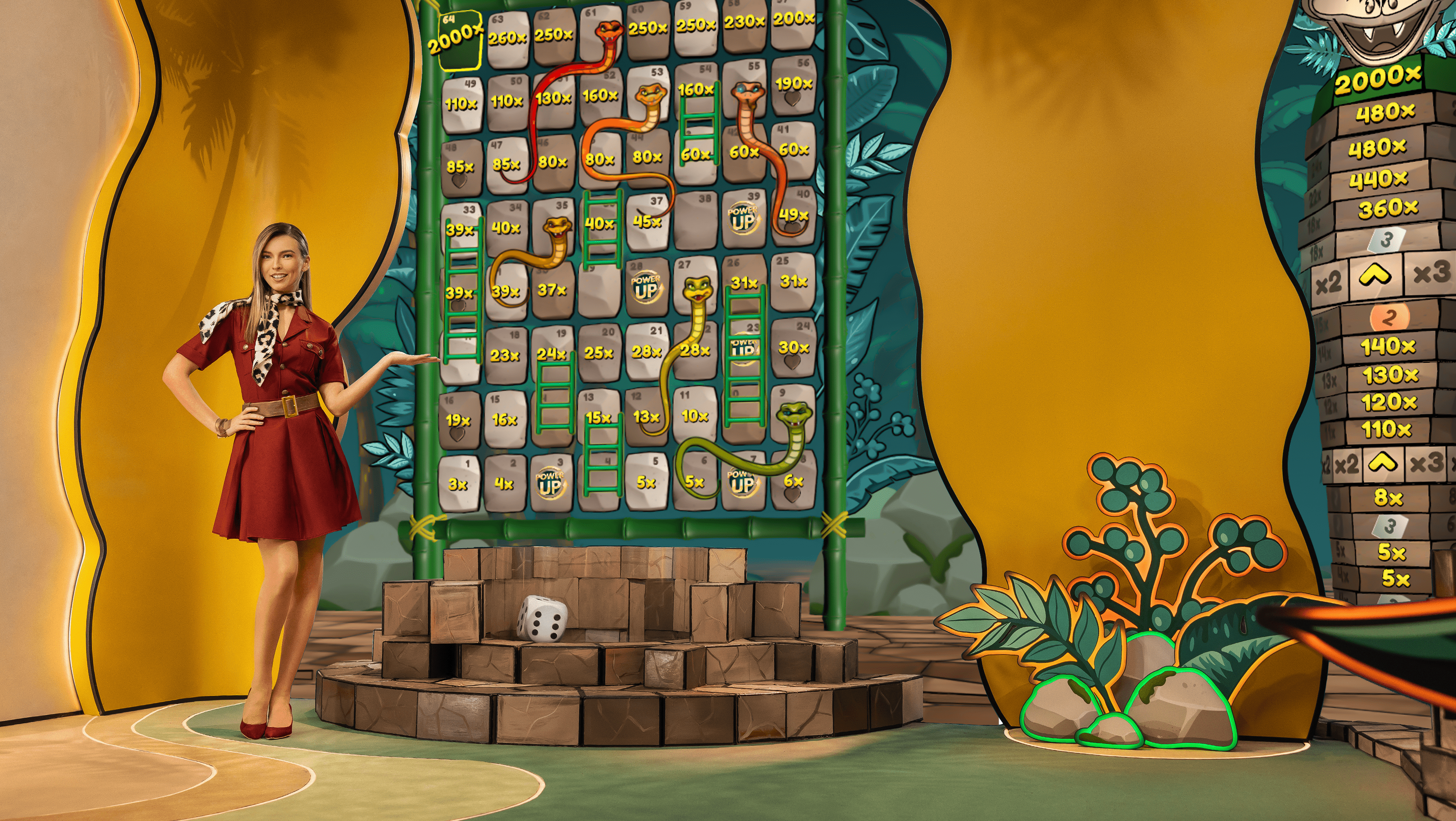 Boom City™ introduced a 6×6 digital grid with elevated mechanics and a vibrant environment in which players bet on the outcome of two rolled dice. Winning bets can see players qualify for one of three bonus games, receive a cash payout, or boost their prize with the special PowerUP feature. The gameshow features a max win of 20,000x and offers a thrilling combination of physical and digital RNG.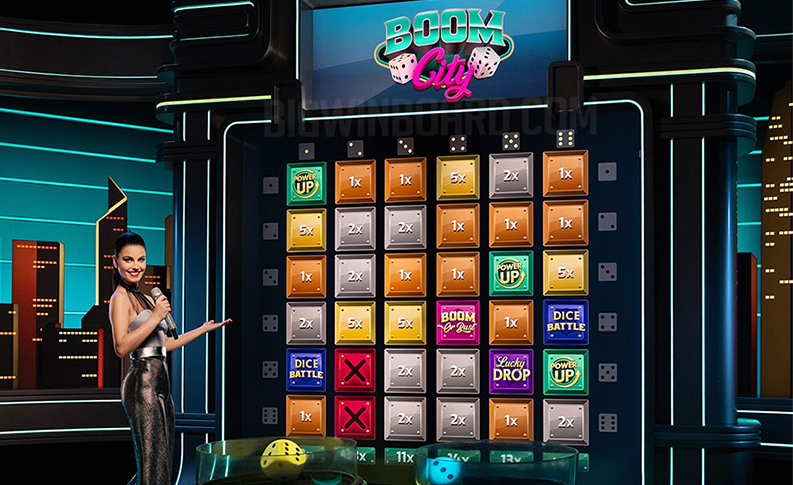 PowerUP Roulette™ takes a classic casino title and gives it an exhilarating modern twist. The game offers five PowerUP bonus rounds, giving players multiple chances to win during a session. If the ball lands on one of the PowerUP numbers, players enter a PowerUP bonus round. Each new bonus played doubles the available prize pool on the next spin, and the total accumulated prize across all five PowerUP bonuses can reach 15,525x – with a staggering max payout of €500,000 up for grabs.
And in our latest gameshow, Snakes & Ladders Live™, which is based on the popular boardgame, we combined new and familiar game elements across an 8×8 grid to create a sense of fun and nostalgia. There are also two exciting bonus games – Snake Totem and Snakes & Ladders – and a max win of up to 10,000x to keep players engaged.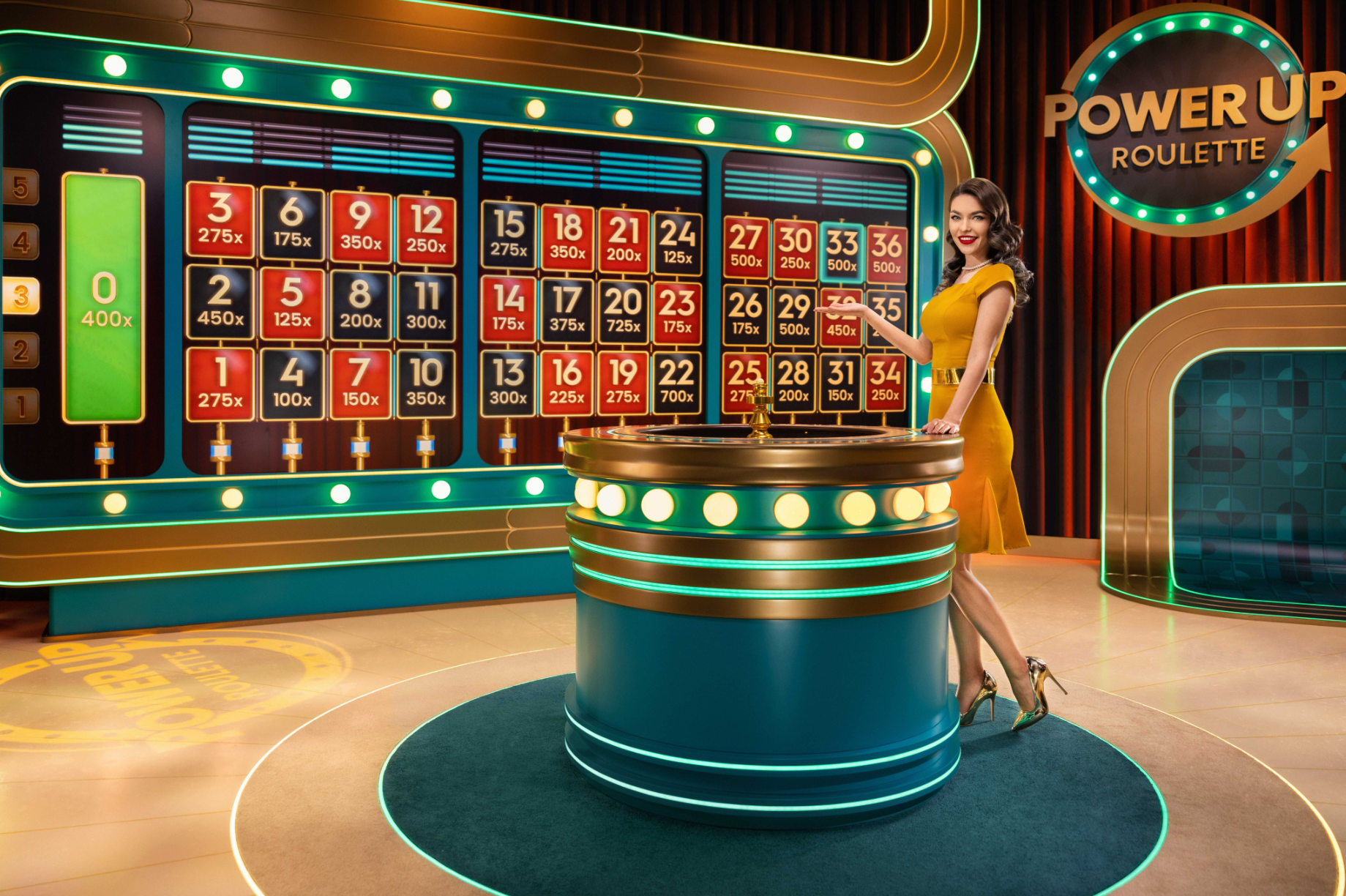 Powering up new possibilities of play
Later this month, we'll be launching our next gameshow, Vegas Ball Bonanza™, which is very much in keeping with our strategy to twist, transform, and elevate Live Casino content. Our aim is to power up new possibilities of play by creating Live Casino products which add an exciting twist to established games like roulette, transform player favourites like we did with our much-loved Sweet Bonanza Slot to create Sweet Bonanza CandyLand™, or elevate the entertainment by introducing new technologies, mechanics, and concepts.
Vegas Ball Bonanza™ takes its inspiration from Bingo. We've twisted this popular game type to suit our Live Casino audiences, introducing mechanics designed to engage and retain players. There's also a low barrier to entry for those new to Live Casino, making the game perfect for attracting a broader selection of casino players, who will be searching for wins of up to 20,000x their bet.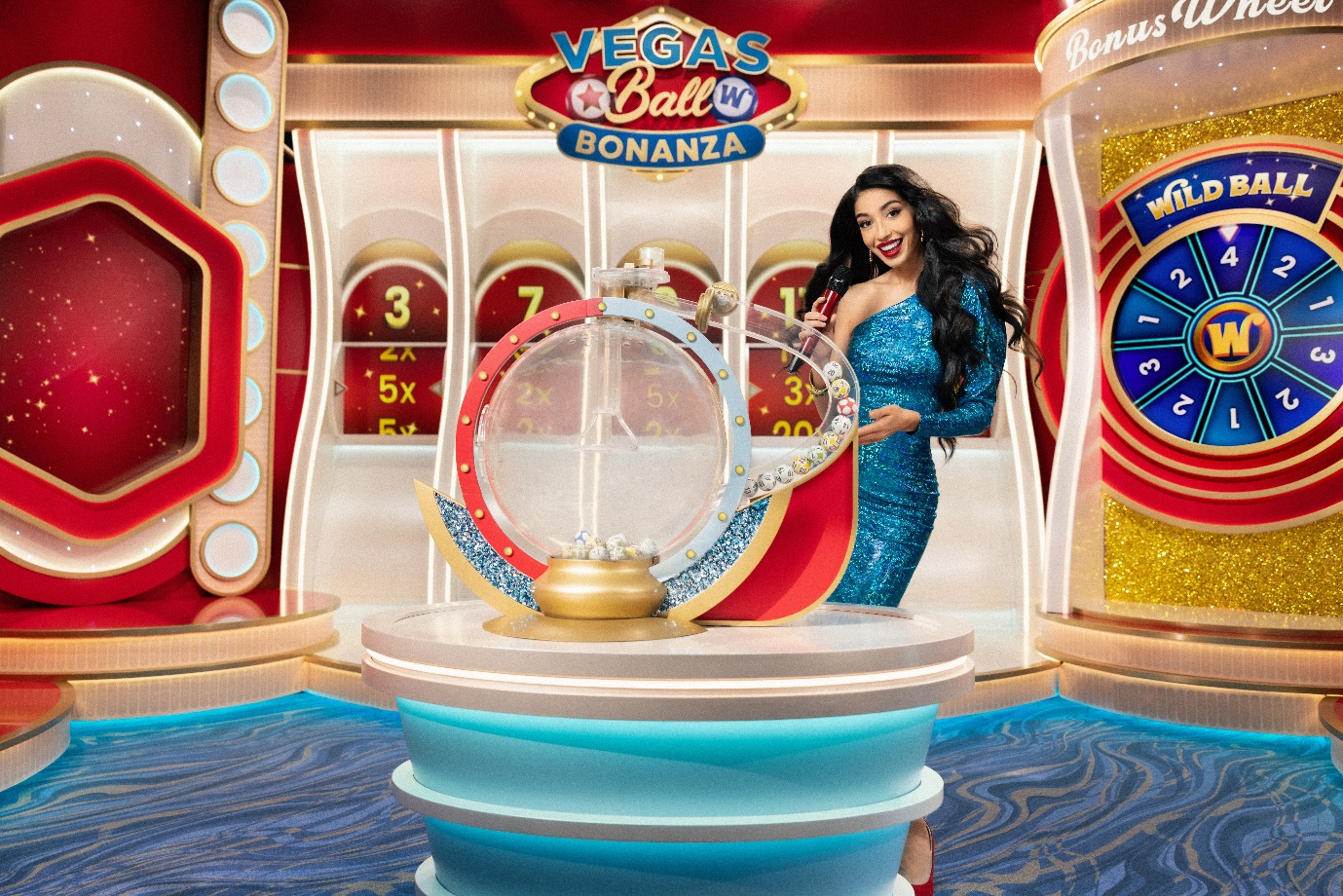 Star Ball and Wild Ball, which can respectively activate bonus multipliers and trigger additional balls to be drawn, extending the game round and giving players more chances to win.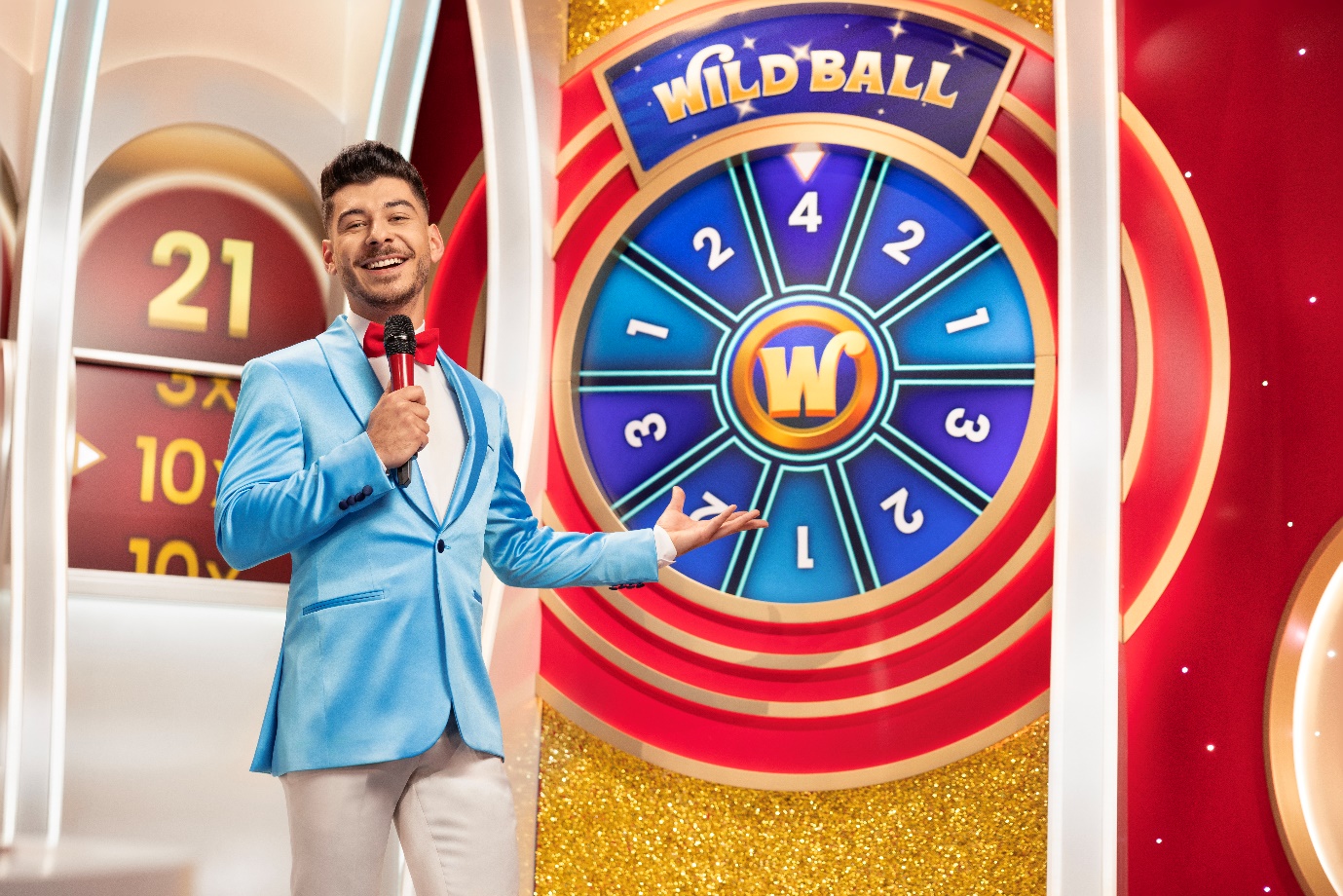 Like all Live Casino titles from Pragmatic Play, Vegas Ball Bonanza™ is broadcast from a state-of-the-art studio in 4K ultra-high definition. Hosted by our talented game presenters in a tailormade environment that is both physically and digitally enhanced to captivate players, the game combines glitz and glam with a highly social atmosphere to immerse players from one round to the next.
Just getting started
Live Casino is now a firmly established online casino favourite, but there's still so much more to come – it has an exciting future ahead. Competition will almost certainly continue to grow at pace, prompting new and established suppliers to push the boundaries of what's possible. This is something we want to see more of at Pragmatic Play, where our focus remains on delivering player favourites every time – and that means continuing to twist, transform, and elevate our Live Casino content.
Looking a little further ahead, we have some major developments in the pipeline. After Vegas Ball Bonanza™, our next big gameshow is set to be Treasure Adventure™ – a visually stunning production packed with highly immersive bonus rounds that will take players on a quest like never before. Definitely one to watch out for later this year!
RECOMMENDED