EveryMatrix agrees sports data partnership with Kindred Group
24 Aug 2023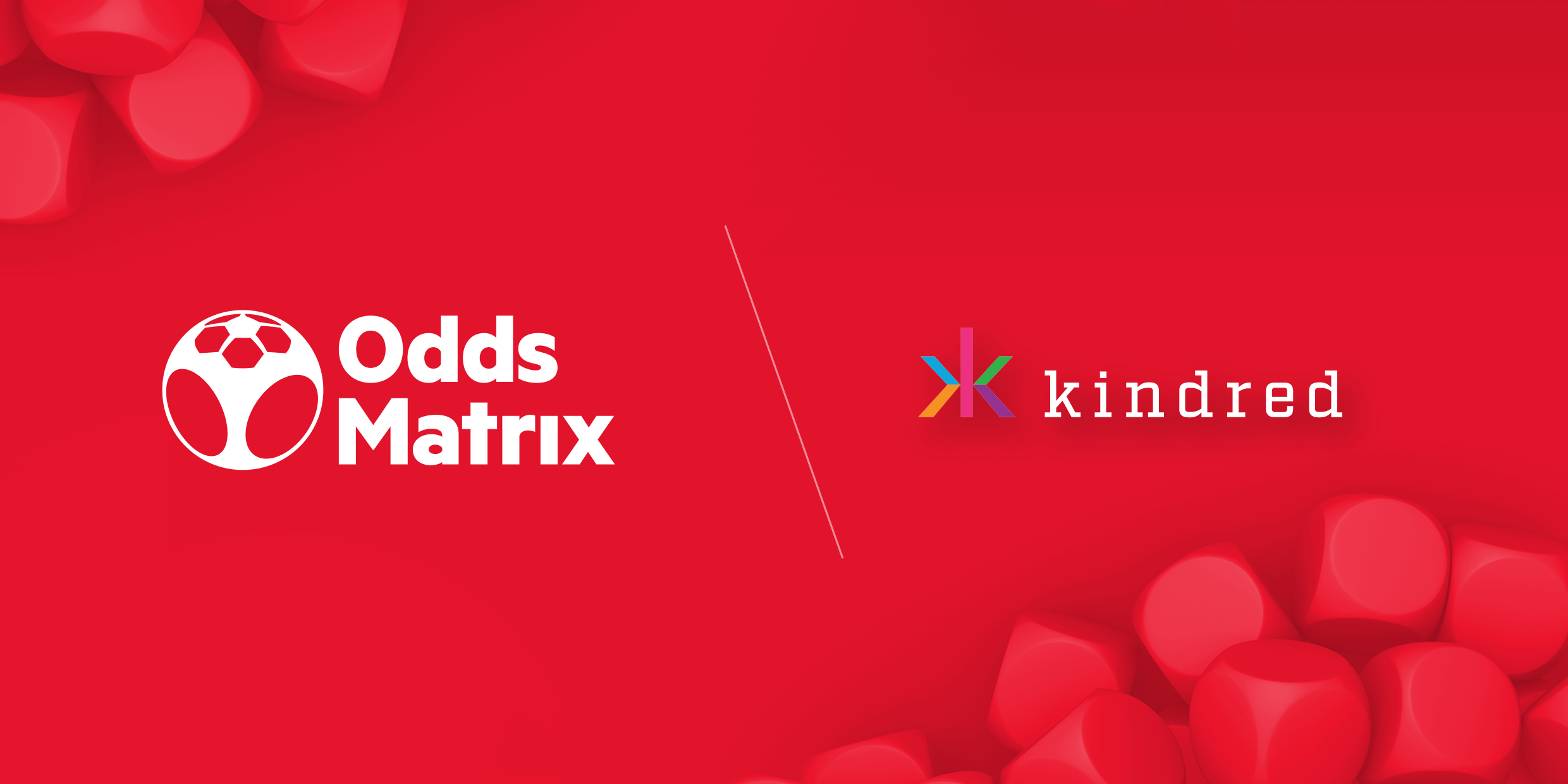 OddsMatrix Sports Data Services, part of the EveryMatrix Group, has partnered with Kindred to provide the leading operator with comprehensive historical and current sports data ahead of the launch of its new proprietary sportsbook.
As part of a global partnership, OddsMatrix will provide Kindred with data across a host of major sports including football, ice hockey, basketball, tennis and many more.
Access to data is a vital element for any modern-day sportsbook to remain competitive and offer the best customer experience through proprietary modelling technology, a cornerstone of Kindred's new sportsbook platform and long-term vision.
OddsMatrix has stored many years of data while continuing to innovate, offering access to reliable custom datasets, enabling operators to analyse past team and individual performances, and run their own data projections while pressure testing new odds for both pre-live and live events.
The addition of OddsMatrix's historical data further strengthens the OddsMatrix product line-up while providing more data access to the industry.
OddsMatrix Sports Data Services is a complete data solution that delivers betting odds, scores, and real-time settlements across both sports and esports events. It uses unique sports data feed aggregation technology allowing operators to combine odds, settlements, and score feeds from multiple providers into a single, real-time aggregated feed enabling its customers to be more competitive and achieve a rich and relevant event offering.
It has extensive coverage with 1.5 million events in the last year and more than 700 betting types across more than 100 sports.
Erik Nyman, President EveryMatrix Americas, said: "Kindred was one of the first licensed operators in our industry and their expansion from northern Europe across the world is nothing short of remarkable. We are honoured to be an integral part of their new sportsbook and the cooperation between the companies has been second-to-none. We are excited to follow their roll out and continue support their growth initiatives."
Ben Colley, Group Head of Trading at Kindred, said: "In order to develop the most robust models to generate the most innovative and accurate markets, we needed both historical and a real-time provision of data of the highest possible resolution.
"We've been really happy with what we've seen from OddsMatrix and our team of Quant Analysts and Data Scientists are now fully armed to take our internal R&D work in the modelling space to the next level. This cutting-edge technology makes up part of the bedrock of what we're doing here at Kindred, and this is yet another stepping stone on the journey to complete control of our sportsbook product offering."
RECOMMENDED