Legendary Ace slot ignites the investigation on the Golden Mystery pack
19 Sep 2023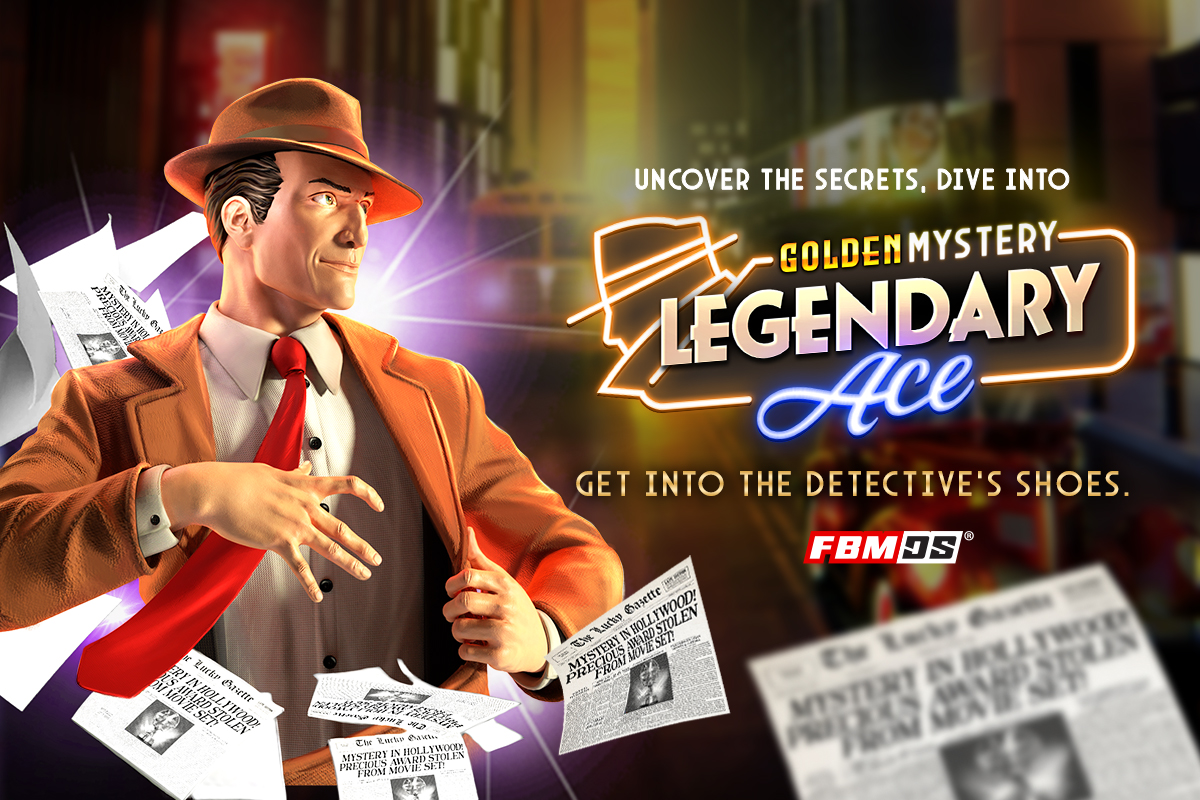 FBMDS has launched the Legendary Ace slots game today, the second episode of this gripping multi-game series that is now available to play online. The new chapter in the Golden Mystery saga continues to unfold, full of benefits for casino operators and a captivating storyline ready to entertain casino fans all over the world.
In an exclusive launch by FBMDS, Legendary Ace slot is set to be a game-changer, promising to elevate any casino's appeal and captivate players like never before. By providing enhanced player engagement, boosting web traffic, improving customer loyalty and increasing gaming session periods, this multi-pack slots adventure is a must-have addition to any casino's portfolio.
The game features a rewarding bonus mode and a flexible betting system ranging from 1 to 10. The Scatter symbols present in this product unlock the possibility of winning Extra Spins, adding an element of surprise and excitement to the gameplay.
While the first chapter The Lucky Gazette left everyone on the edge of their seats, in Legendary Ace the city buzzes with curiosity and uncertainty as the mystery of the stolen Tony Romano statue captivates the crowd. In this episode, intrigue escalates as Officer Jimmy and Ace Rogers delve deeper into the case, as clues, discarded items, and suspicious witnesses fuel the investigation's intensity, promising an impending breakthrough in unmasking the culprits behind the crime.
Legendary Ace is the second chapter in the Golden Mystery series, but it's just the early steps of a noir film filled with unexpected twists and revelations. Each episode promises new surprises and plot unveilings, creating an immersive experience for players.
This series is a multi-game slots product, with four exciting games, created under a meticulously crafted narrative that unfolds across a phased launch. Stay tuned to FBMDS' digital channels as we prepare to unravel the next Chapter of this story.
RECOMMENDED