EveryMatrix: Poised for 15 more years of growth & innovation 
16 Nov 2023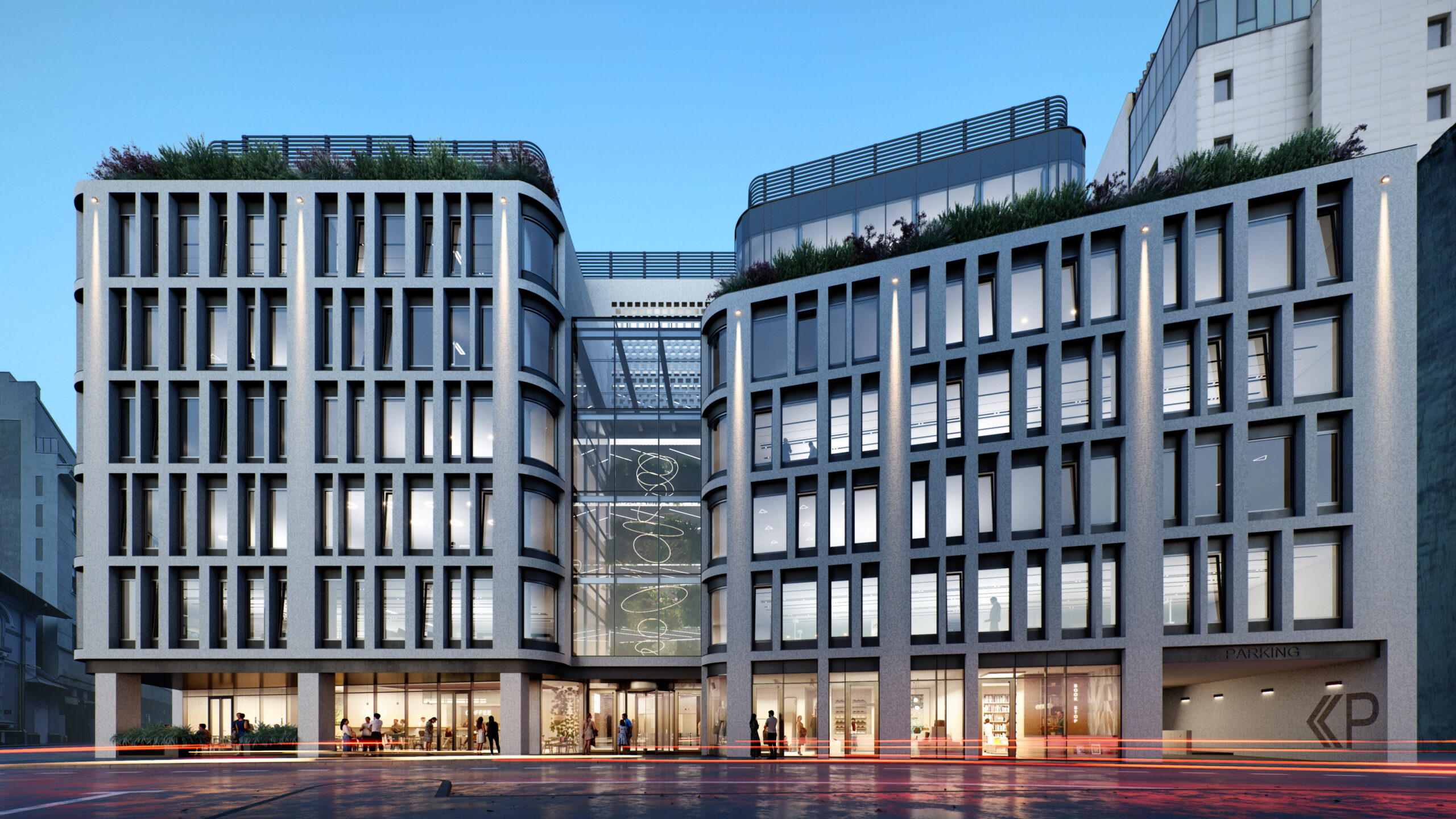 EveryMatrix celebrates its 15th anniversary this year. From two co-founders a decade and a half ago to 750+ employees in 12 countries serving 300+ customers in 2023, it is the fastest growing iGaming technology supplier, consistently generating record results for the business and its tier-1 customers, many of whom are among the biggest brands in the industry.
As EveryMatrix prepares to open a new, purpose-built eco-office to house 400 employees in its largest location of Bucharest, co-founder and CEO Ebbe Groes speaks to Five Star about the last 15 years, how it all began, the journey to get to where the business has come today and a look ahead to the next 15 years.
"As I said at ICE earlier this year, from the days of two guys [co-founder Stian Hornsletten] with a 10-person team walking around Earl's Court in London trying to get people to come to a nearby hotel where we would present the first iterations of the EveryMatrix offering, to setting quarterly and annual records throughout 2022 and 2023 and signing some of the biggest deals in the industry, it has been some journey!", says Ebbe.
A vast amount has changed during that period with technology moving at a lightening pace and global markets regulating and maturing to develop betting and gaming frameworks, while providers such as EveryMatrix, have rapidly adapted to new trends to develop robust, innovative products that allow brands to grow to become market leaders.
At ICE it was clear to see how far the business has come since those early deal makings days to today where EveryMatrix stands tall as a top tier B2B betting and gaming supplier with 750+ employees across 12 offices, from Croatia to China, servicing 300+ clients with a complete range of industry-leading casino and sports betting platform and software solutions across every vertical.
If you could go back in time, what's one piece of advice you would give yourself 15 years ago?
Considering our journey in the last 15 years then I think the Ebbe of 2008 was doing perfectly fine without any advice from Ebbe in 2023. We're perfectly positioned for further accelerated growth and have several gamed-changing projects underway that you'll hear about soon.
What's been most surprising about the journey so far?
I shouldn't be surprised, but I am. We actually did it! From nothing, and with very little help from anyone, we have slowly and organically built a fantastic company with a fantastic culture. From zero to a large, profitable, and wonderful business full of smart and dedicated people with whom I take great joy in spending time with.
How has the market changed since EveryMatrix first entered it?
Regulation and concentration. We've seen regulated markets grow exponentially in the last 15 years, mostly with positive consequences but equally causing instability and uncertainty.
Regulation will continue to burden the industry for some, but it will equally bring many more new markets and many new opportunities. We've built up a vast amount of knowledge and expertise during this time with specialist experts across sales, product, compliance, managed services and much more in all major regulated markets, meaning we can respond to any existing client or new prospect request quickly and efficiently.
I mention concentration because the need for laser focus across every area of an iGaming business has intensified considerably in the last 15 years due to the vast increase in competition. Those that don't manage to continually concentrate and focus their efforts in the right way fall away much faster today than they used to more than a decade ago.
Is there something that you miss about the early days?
I miss knowing everyone in the company and having more facetime with everyone but that's clearly an impossible task when running a global business. Fortunately, we have worked hard to retain the same core values we had in 2008; the same entrepreneurial spirit, the same 'can do' culture and the same flexibility and adaptability to make rapid decisions if we feel an idea or a product, or bolt on acquisition will add value to our clients and the company.
Where does expansion into the US / LatAm market fit into the next chapter of the EveryMatrix journey?
The European market is the most heavily and diversely regulated and, with the savviest operators – savvy by necessity. With the majority of EveryMatrix revenue generated in Europe, we need to aim to achieve similar levels of success in North and Latin America. The products work well there and will continue to work well as we to expand. What we need is to be present, with the right people on the ground and for the long haul. When we achieve this it will lift EveryMatrix one or two steps further on the ladder to becoming the number one global iGaming supplier.
What is your most popular and demanded service or product to date?
Our most popular product is our integration and productivity platform CasinoEngine. It has significant aggregation capabilities and contains the industry's largest casino content library, but equally it adds so much more value; engaging players, helping operators to differentiate from one another and from other EveryMatrix clients. In our latest set of results (Q2 2023) we set a record quarterly Gross Gaming Revenue (GGR) performance for our operator partners within our casino business unit generating €432m, an increase of 86% YoY compared to the same period in 2022. CasinoEngine significantly and consistently grows casino revenues for every one of our clients that we have had the pleasure of launching.
What does the future of iGaming look like to you?
Four main areas: Fewer and larger operators; fewer and larger suppliers; more specialisation between suppliers and less 'all in-house tech' with operators; and the rise of specialised suppliers delivering the technology brands need for various areas of their businesses.
Lastly, what's next for EveryMatrix and what does the next chapter look like?
We've built a very strong foundation with great people, a mature, advanced, proven product range, top of the shelf tier-1 clients and very high organic growth and profitability. Our profit margin skyrocketed to 55% in Q2 2023, making us the fastest growing and one of the most profitable tier-1 suppliers in the industry today. With this foundation we will add new verticals and enter new markets and establish ourselves at the very top echelon of B2B suppliers.
RECOMMENDED